DLNR Listens Up
Molokai residents brought a bag full of suggestions and concerns to a visit from the head of one of the largest branches of the state government – the Department of Land and Natural Resources (DLNR). From discussions about protecting subsistence lifestyles to management of wind, water and other resources, DLNR Chairperson William "Bill" Aila interacted with residents for nearly two hours during his first visit to Molokai.
Aila, who was appointed DLNR chairperson by Gov. Abercrombie in November 2010, talked story with local residents as part of a statewide series. The meeting was unusual because Aila's visit was not to address a particular project or issue, but instead simply to listen. The gesture was appreciated by Molokai residents, who repeatedly thanked him for his effort and openness.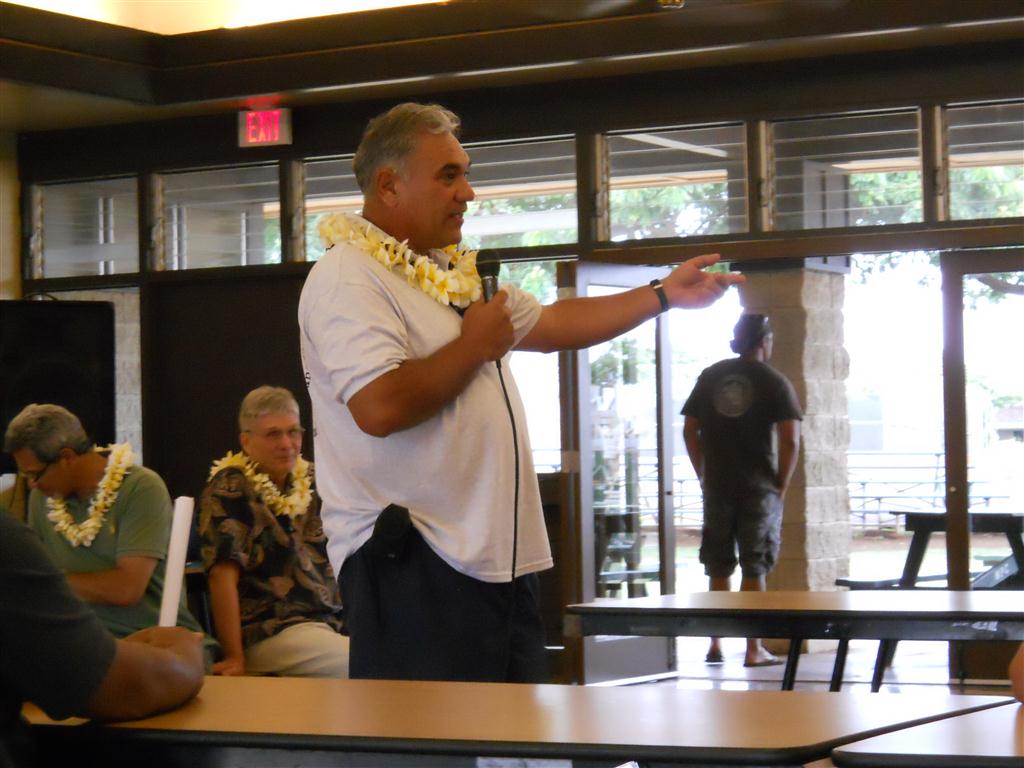 a lot more significant" than on other islands, Aila said after the meeting.
Other issues included allowing residents to restore exposed graves in Mana`e, which Aila said he would directly address with the Burial Council during a return visit he's planning in November; fixing the water supply so that new water meters may be allowed in East Molokai; supporting the Molokai Invasive Species Committee and Plant Extinction Prevention Program; removing asbestos from the old Coast Guard stations at Ilio Point; and formalizing DLNR outreach with `Aha Ki`ole.