Diane Fumie Akina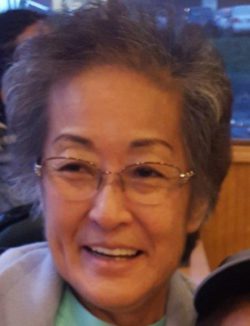 Diane Fumie Akina (Tokuoka), 76, passed away on Nov. 16, 2022 in Seattle, WA.
Diane was born and raised in Molokai, HI. She moved to the mainland to begin her new journey and made Seattle her home. She worked very hard and retired early from Safeway Company.
She was an excellent crafter and loved to use her hands to work. She crocheted, sewed, baked and had a green thumb for plants. She was very independent, strong and extremely organized. She was fun and up for anything. Everyone who met her, loved her. But most of all, she love, love, loved her family very much.
She is survived by her three children Shane, Jodie, Paulyne (Nikolay); two grandchildren Aaron and Umieko; one great grandchild Kiane; three siblings Trudy, Cheryl and Ted; and many cousins, aunts and uncles, nieces and nephews.
She was preceded in death by husband, William Akina; both parents, Toru and Fujie; siblings Joyce and Edna; and nephew Matthew.
We miss you so much. Thank you for being the best mom, grandma and gram gram. We love you.
There will be no services. She will be taken back to Hawaii with her beloved husband at a later date.