A Day in Molokai's History
Community contributed by Arleone Dibben-Young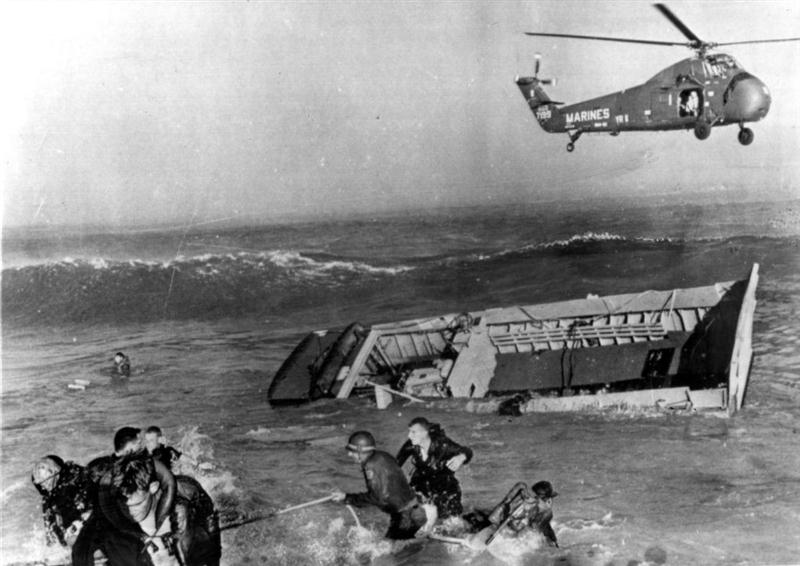 Forty-eight years ago, on Sept. 30, 1963, Papohaku Beach was stormed in "Operation Dull Knife," a military exercise involving 7,000 Marines and 17 Navy ships. The first two waves of the ship-to-shore assault beached without incident aboard LVTP-5 landing crafts, known for their superior surfing capabilities. The following three waves consisting of 21 LCVP landing crafts were not as fortunate and all vessels broached in the large surf, spilling troops into the rough seas.
Fifteen boats were demolished, in some cases the engine blocks being the largest surviving pieces. Marine Helicopter Squadron 161, on hand to support inland maneuvers, rushed to the coast to lift much of the troops, supplies and equipment safely ashore. Remarkably, there were no fatalities.
Remnants of military maneuvers, such as fencing and rolls of barbed wire dating back to WWII, can still be found today beneath the shifting sand dunes of Papohaku. In 2002, the dog tags of a pastor involved in the 1963 exercises were discovered during a native plant dune restoration.