A Day of Firsts
Righteous Ink officially opens.
Just an ordinary tattoo, you say? Not so fast. This is the first tattoo to be done in Molokai's first tattoo shop, Righteous Ink, which opened its doors last Saturday to the public.
Sherron Dudoit, Molokai's first licensed tattoo artist and shop owner, has nestled into his permanent spot at Art of the Heart Gallery where he will be giving eager patrons the chance to get inked.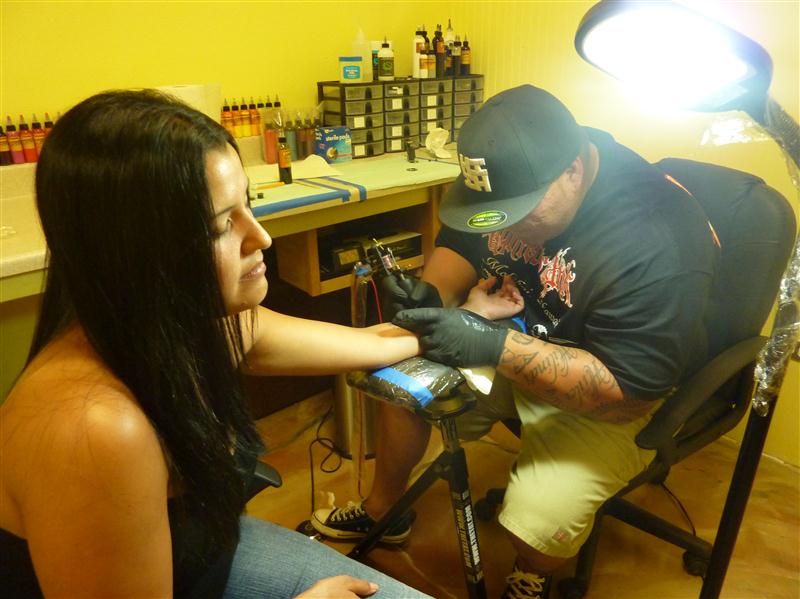 "There's going to be a lot of exciting things coming up," he said. These include a clothing line and several guest artists expected to come to Molokai over the summer. Tattooing alongside Dudoit will be his companion Lyndon Dela Cruz, Molokai's second tattoo artist to be recently licensed.
So how did Dudoit break in his shop? By giving his wife, Mary (pictured above), her first tattoo.