Da Kine Film Stay Coming Molokai
Pidgin film comes to Molokai.
Spoken by more than half the population in Hawaii, pidgin has a unique place in the heart of the state. Begun by plantation workers in the 19th century, pidgin is a mix of English, Hawaiian, with bits of Japanese and Cantonese. It was also known for years as a language of shame, a language of a people left out of their own country.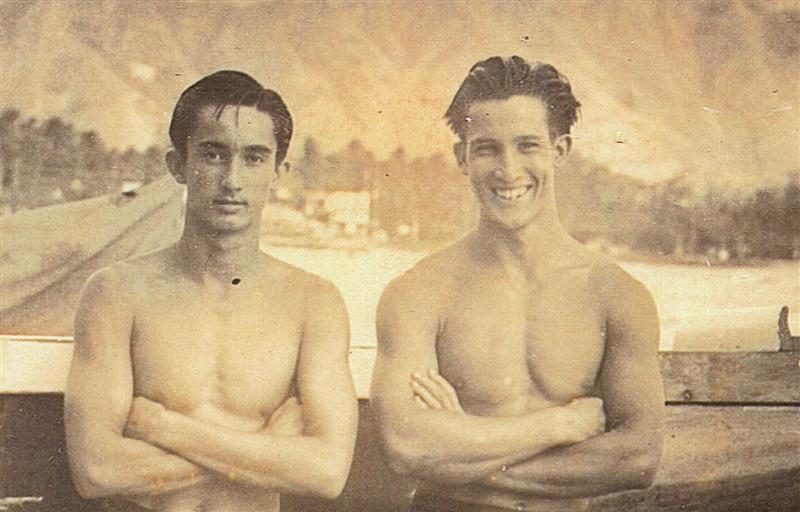 is the glue that holds Hawaii together," Booth said.
For example, one of Booth's favorite pidgin expressions is "small kid time," because the word 'childhood' is so academic and broad, while in pidgin it's more sensory.
"So much in pidgin is a critique of society in Hawaii," Booth said.
After the annexation of Hawaii to the United States in 1896, English was declared the official language and Hawaiian swept under the rug – an act not reversed for another hundred years. The Hawaiian language effectively disappeared, Booth said.
"Pidgin emerged in that vacuum," she explained.
Booth spoke with a lot of native speakers of pidgin, but when asked to film their answers, many told her no. When she asked them why not, they told her "shame, brah" – the stigma many pidgin speakers still feel. Booth heard stories of generations past that would be rapped on the knuckles during school for speaking Hawaiian or pidgin, forcing it underground.
However, many opened up and spoke on camera about why they speak pidgin, when, to whom, how they feel about speaking, and what they perceive others feel when they hear pidgin.
One challenge Booth faced when making the film was how it would speak to an audience both inside and outside Hawaii. Many of her friends in her hometown of Boston had no knowledge of Hawaiian history, she said. That made the complex issues surrounding pidgin difficult to explain.
The film was previously shown at the Hawaii International Film Festival, where it won the audience award for a documentary film. It will also air on PBS Hawaii on November 19th at 8:30 and 11 p.m.
There will be an additional special session for local kupuna at Kalele Bookstore on Friday, November 20th. Booth will present the movie at 8:30 a.m. with a talk story to follow. Seating is limited; for registration contact Teri at the bookstore.