Crossing the Ka`iwi
Loaded with ample Molokai fuel – fresh coconut water, Kumu Farms fruit cups and poke – Clint Labrador voyaged across the 32 mile Ka`iwi Channel in his single-man outrigger canoe last Saturday.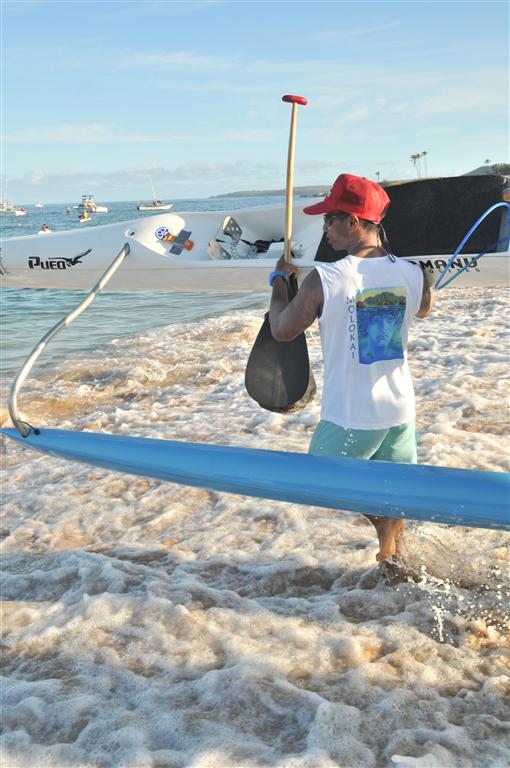 While Labrador rode solo, he was one of 82 competitors vying for the 2011 Steinlager Ka`iwi Channel Solo Race title, hosted by PA`A, the Paddling Athletes Association. The race took off from Kaluakoi and ended at Hawaii Kai, Oahu. Labrador was joined by paddlers from around the pacific, including Australia, Japan, and the U.S. West Coast, in addition to fellow local racers Chad Lima and Molokai-born Carlton Helm.
"Physically I was very prepared for the race," said Labrador, a first-time race participant. "It's really just a mental battle when you are out there alone for that long and you have to just keep paddling while a lot of stuff goes through your mind."
A lack of wind and waves made for a grueling course and caused three people to drop out due to the rough conditions. Both Lima and Labrador finished within the first half of the group, Labrador ending with a time of 5 hours, 15 minutes.
"Next time I can only hope for downwind waves and to finish as strong as I did today," Labrador said.