Cross Country Represent at State Championship
Molokai will be represented by four runners at this year's state cross country meet, after both boys and girls Farmers placed 5th at the Maui Interscholastic League (MIL) championships last weekend.
The boys' team, with 122 points, placed fifth out of eight schools, and are sending three runners to race in Oahu. Teams must place in the top two to send the entire team to the state meet.
Senior Kevin Dudoit led the pack, placing eighth with 18:05.21. On his heels was teammate Akona Adolpho at 18:45.94, who placed 17th, and Isreal Adolpho at 24th with 19:12.75.
All three boys qualified for states last year, bringing in a close 11th place finish.
"[This year] was a good season – hard training and practice," Dudoit said, adding his goal for the state meet is to run in 18 minutes flat.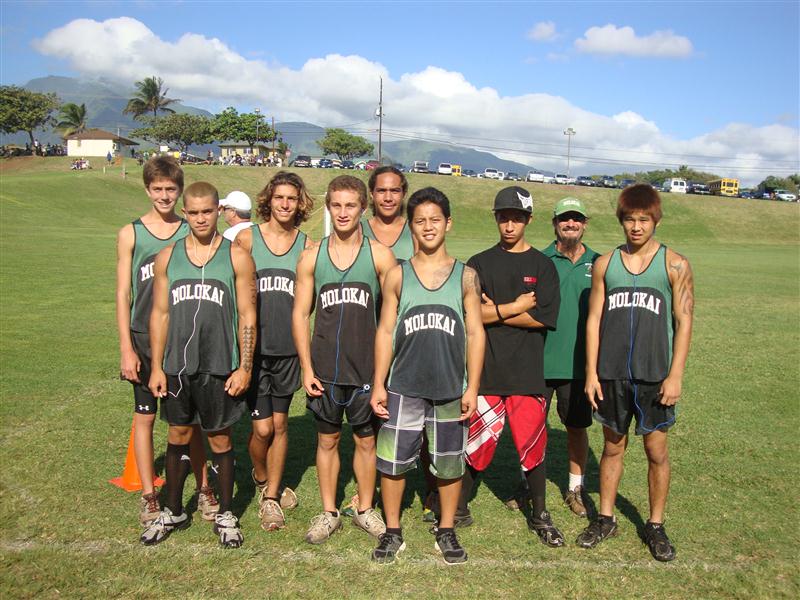 "I think she had a great run," said coach Kelly Go. "She has a few days to recover and get ready for her final run of the season."
The Hawaii High School Athletic Association Cross Country championships will be held at Waipahu, Oahu, on Thursday, Oct. 28.