Cream of the Crest
Surfing takes Molokai boy around the world and to the top of the NSSA leaderboard.
Ka`oli Kahokuloa didn't stand up the first time he was on a surfboard, but then again most nine-month-olds can barely stand up at all. A few months before Ka`oli's first birthday, his dad took him out to the waves of Rock Point on Molokai. He's been in the water ever since.
"Everybody was worried," Ka`oli said of his first surf session. "They all thought my dad was crazy, but ever since then, I guess I've really loved the ocean."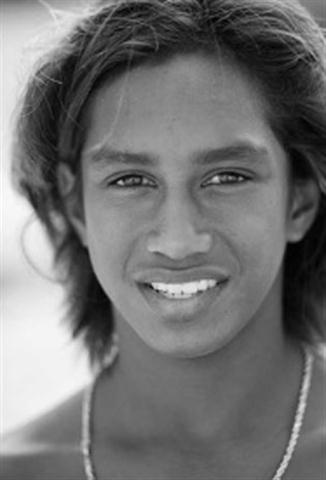 "It was kind of a lot like Hawaii but a lot crazier," Ka`oli said. "There's a lot really old buildings that people still live in and mopeds speed past you on the streets."
Ka`oli was in Bali for a photo shoot with three other boys from Australia, Italy and France. The resulting photos from the trip are set to be released in Europe this year.
"It's a lot of fun to meet boys from all over the world and hear them talk different languages and try to understand them," he said. Ka`oli said he is hoping his next trip will take him to New Zealand, but no date has been set yet.
Between his home-schooling, surf competitions and traveling the world, Ka`oli has a very busy schedule. He and his family moved to Oahu a couple of years ago to make their lives a little simpler. Ka`oli said he has not been back to Molokai in almost a year, but still considers it home.
"I wished I live there again. Everybody in my home wants to go back," he said. Despite having surfed waves thousands of miles away, he still considers Rock Point to be one of his favorite spots in the world.