County Honors Employees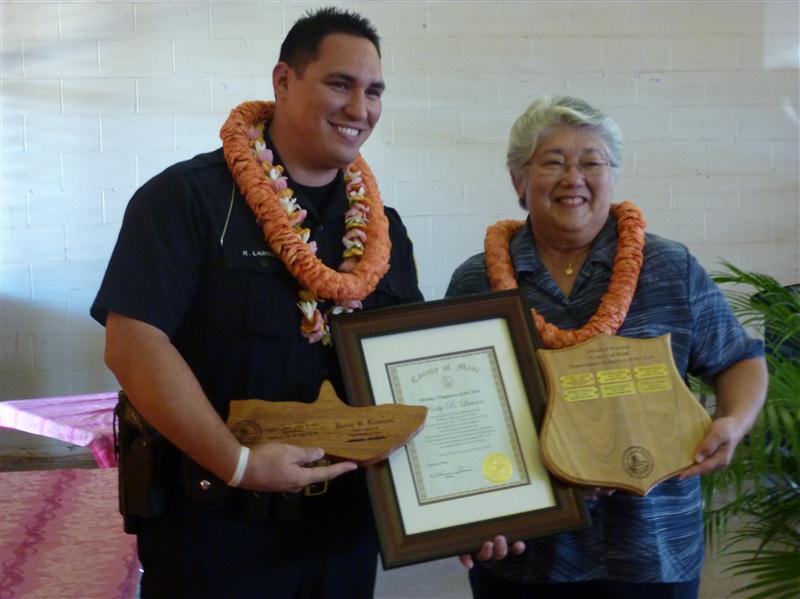 Officer Rusty Lawson was named Maui County Employee of the Year for Molokai at an awards luncheon last week.
Mayor Charmaine Tavares was on hand to honor Lawson and other longtime county employees.
"Thank you all for your service to the citizen of Molokai," Tavares said.
Lawson worked as beat patrol officer on Molokai for three years before being transferred to Wailuku in July. In May, Lawson was recognized by Mothers Against Drunk Driving for making 28 DUI arrests.