Community Resists Wind Project
Developers moving forward with studies, permitting process
Molokai Renewables wind developers planned to host an open-house discussion about the proposed wind turbines project last Tuesday, but community members interrupted their agenda. Taking bold steps to express their mana`o, anti-wind supporters of the Molokai group I Aloha Molokai (IAM) ignored informational posters sitting on tables, except to draw large red Xs through two.
"Cut the crap and get to the point," IAM organizer Kanohowailuku Helm said as he stood up during Molokai Renewables' introduction. He walked over to each of the developers in the audience, handing them Ziploc baggies filled with coins. "What's it gonna cost you guys to leave us alone?"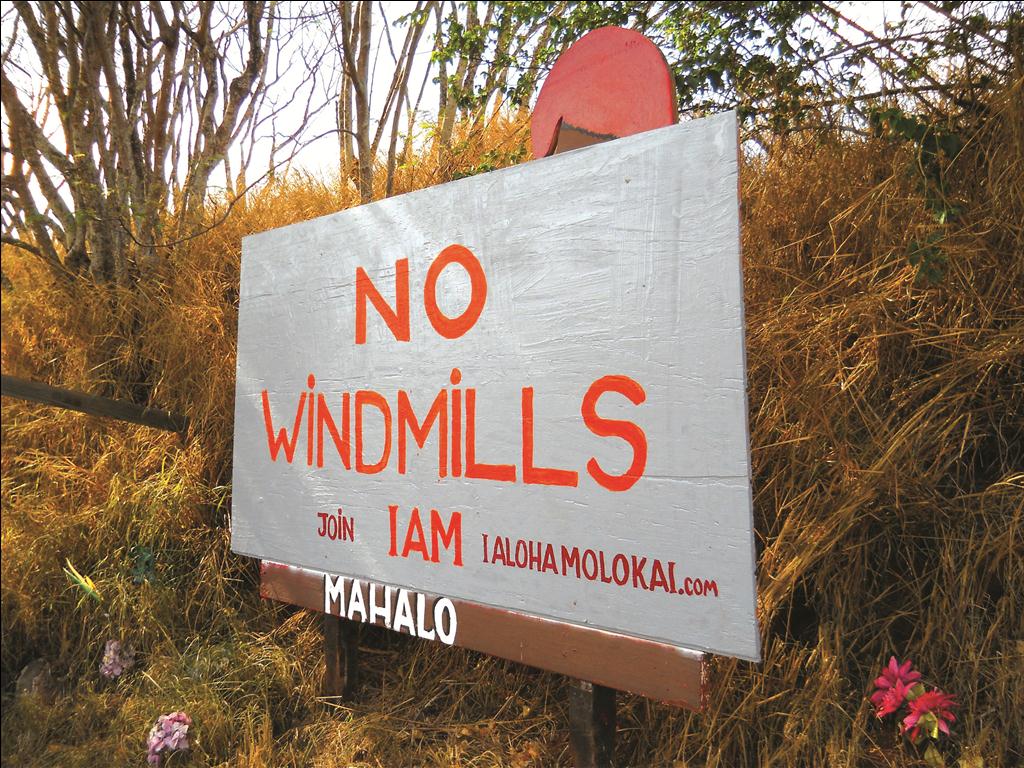 say yes to anything because some people don't like it, we can't do that."
He said Molokai residents should still discuss benefits in case those permits are granted.
Peter Nicholas, CEO of MPL, declined requests for comment last week.
More information about Molokai Renewables is available at www.patternenergy.com/molokairenewables or by e-mailing info@molokai-renewables.com. More information about IAM is available at www.IAlohaMolokai.com or by e-mailing IAlohaMolokai@gmail.com.