Come All Ye Faithful
Uniting at the beginning of the New Year to pray, around 50 Molokai residents of all faiths turned out last Saturday afternoon for God's Ohana Day.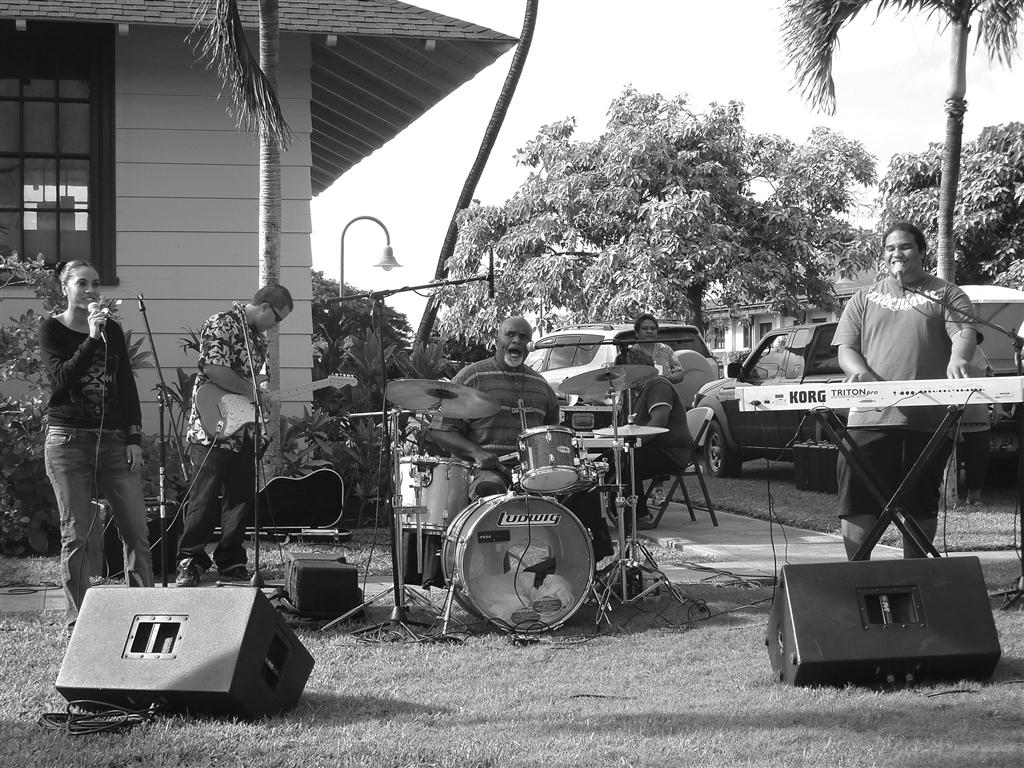 This is the seventh year the prayer day has been held statewide in Hawaii.
The day is about "lifting our hearts and honoring the Lord," said one of the organizers, Colette Machado. After nearly an hour of singing praises with popular faith songs, the group heard from Maui County Council Chair Danny Mateo, and joined in prayers led by several pastors from the island's churches.
"There are different believers in every island, praying about the same thing," said participant and the band's lead vocal, Love Pacheco. "I think there's power in unity, faith and prayer, and that's what that day is all about."
The group prayed for evangelism, policemen, the government, families, business, youth, business and media, education, and all the churches, among other individual prayers.
The next event like this will be National Prayer Day on May 5.