Cold War Winners
Molokai High students prevail at National History Day.
Michael Kikukawa and Michael Onofrio, sophomores at Molokai High School (MHS), went from Cold War rookies to winning first place at the National History Day state competition in Honolulu on April 9. Next up: nationals.
"We had high expectations, because we worked hard, but we didn't think we'd win first place," Kikukawa said.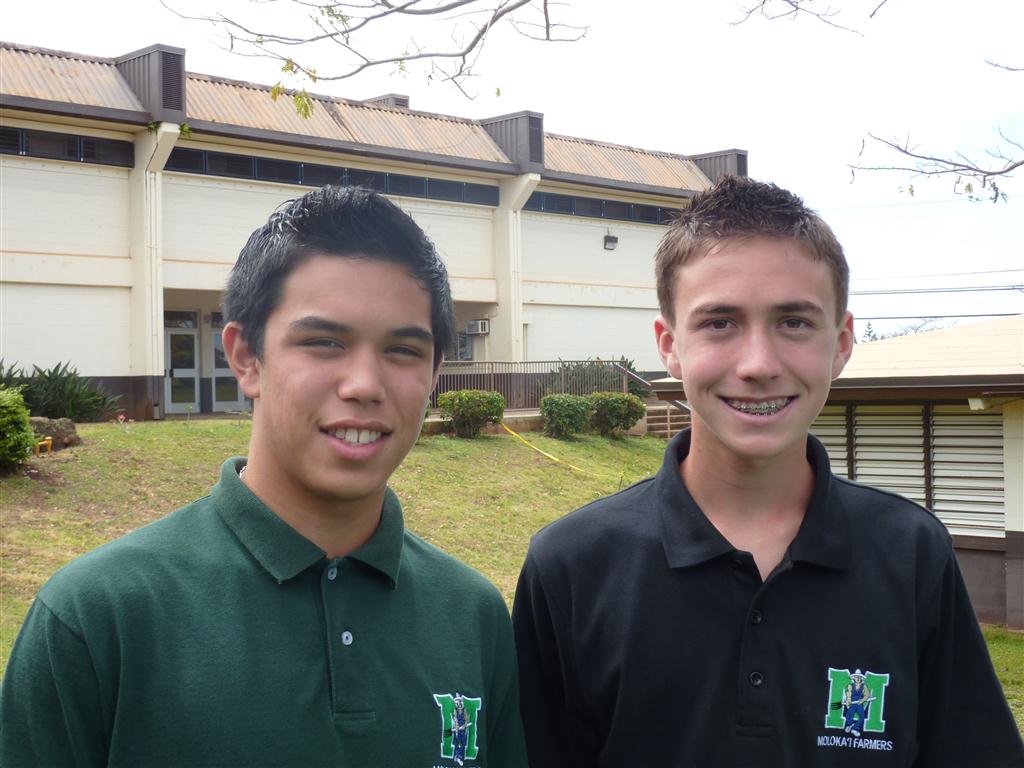 as history, but the judges talked about it as if it happened yesterday," Onofrio said.
Before heading to Maryland, the students will make improvements to their website and fundraise for the trip. They currently need about $2,000 each to take a week-long trip, where they also plan to visit historical landmarks around Washington D.C.
Their history teacher, Laura Buller, has been guiding the students' way since the projects began in January.
"Both of these students are highly motivated and care about their work," she said.
If community members would like to make a donation to the Kikukawa and Onofrio's cause, donations can be made to Friends of Molokai High and Intermediate School, or contact Laura Buller at Molokai High School–( 808) 567-6950.