Coffees of Hawaii Celebrates 20 Years of Coffee on Molokai
This year marks 20 years of coffee production on the island of Molokai. Also in 2013, the entire coffee industry in the State of Hawaii celebrates 200 years of producing the crop. Coffees of Hawaii will host a free two-day festival March 15 and 16 at the plantation in Kualapu`u.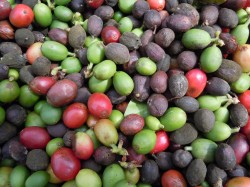 Coffees of Hawaii, Inc. (COH) was formed in February 1984, when the first contracts were negotiated with Molokai Ranch to lease the land and base yard facilities in Kualapu`u. In 1986 the first plantings of coffee were completed in two experimental fields. The company planted 600 acres of Arabica coffee on the former pineapple lands in 1988 and conducted its first commercial harvest in 1993. In that year, the first large commercial coffee harvest was underway and COH became the first mechanized, vertically integrated plantation in the USA.
As part of the Molokai celebration, the U.S. Air Force Band of Pacific will perform Saturday starting at 6 p.m. The Molokai Veterans will sell plate lunches, and the Molokai Arts Center will be have their annual Souper Bowl pottery sale. There will be a "Project Runway Plantation Style" event Friday night, and the Molokai Island Princess competition on Saturday.
Other festivities include: Coffee Poetry and Breakfast; coffee tours, cupping workshop; a fun parade; Coffee Chili Cook-off between the fire, police and TSA agents; espresso artwork and batik art sale; coffee mosaics; coffee cherry tea tastings; and coffee brewing workshops. Tour tickets and times can be found on line at coffeesofhawaii.com/festival.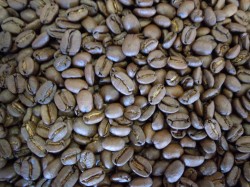 "The entire community of Kualapu`u is involved in making this event successful," COH Owner Mike Atherton said. "I am excited about the opportunity to showcase the plantation and, more importantly, give thanks to the community for their support over the years."
In recognition of this bicentennial year for coffee production in Hawaii, the Maui Coffee Association will promote coffee from various Maui and Molokai farms at selected venues throughout Maui County. Visit their calendar of events on line at mauicoffeeassociation.blogspot.com for a complete listing. The County of Maui Office of Economic Development has helped to make these events possible.