Coffees of Hawaii 'Back to the Basics'
Business withdraws liquor license, downscales retail operation.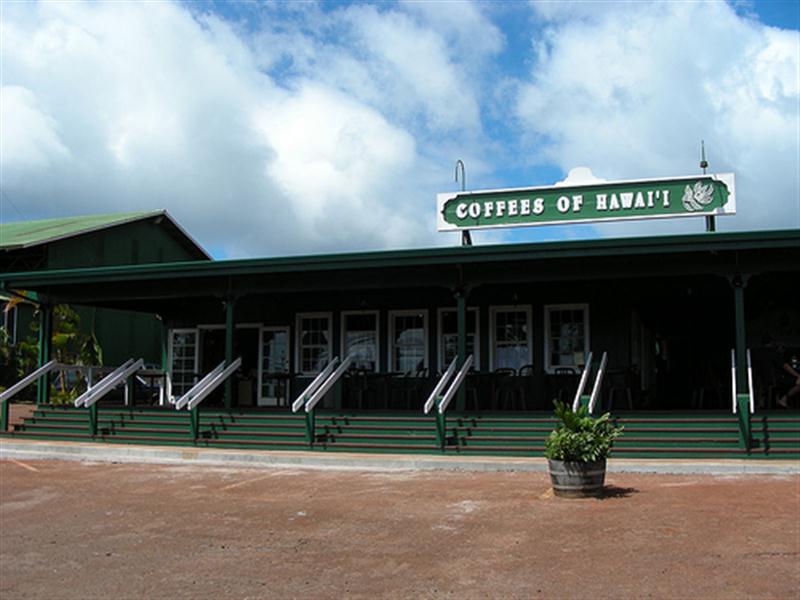 would be an issue," said Holmes, adding the previous plantation owners already had a liquor license in 2001.
Coffees of Hawaii officially withdrew the liquor license application two weeks ago.
"We're going back to the basics," said Holmes. "We can not afford to keep losing money."

What Could Have Been
Phase one of the expansions – an extended deck for additional seating and entertainment and a kitchen behind the espresso bar for a limited food menu – were completed at Coffees in 2008.
Phase two, scheduled to begin this year, was to include a full, certified kitchen; a small, portable bar and a special area for minors during bar hours. An on-staff chef was going to cook up "plantation-style comfort food," with dishes such as curried shrimp with fried haupia, pan fried pork chops with grilled Maui onions, and stuffed Molokai waygu beef burger with blue cheese, to name a few. The menu was specifically formulated not to compete with other local restaurants.
Staff hired for the extended food services would have doubled from the current 12 to 25 employees. Holmes said people have even moved home from Oahu in anticipation of a job. Because of the current cuts in hours and services, seven employees will be let go, according to Pua Naeole, espresso bar and gift shop manager.
Holmes said their goal was a farm to table theme, buying locally from farmers, fishermen and the slaughterhouse. The restaurant was to be open seven days a week, open until 9 p.m. and Saturdays until 10 p.m., so as not to disturb the local community and neighbors.
A portable bar would allow service during limited hours – beer and wine from noon to 3 p.m., and full service from 4 p.m. to closing.
Coffee sales and the plantation side of the operation is where the business makes most of its money – Holmes said food brings in little revenue. Jazz night will be discontinued, but Na Ohana Hoaloha plans to take a holiday break to work on new songs and arrangements and be back to entertain beginning Jan. 2, 2011. Holmes said the espresso bar will remain open during their program, but only with drinks and limited food offering. She said the business actually lost money during the Saturday and Sunday music programs.
The gift shop will close at the end of the year. Naeole said she tried to stock local products, keep new products available, and keep them affordable. But with tourism down and local spending decreased, the shop wasn't paying off. Instead, they hope to lease the space to a local vendor who will run a similar gift shop and "be in harmony with what we're doing," Holmes said.
Coffees of Hawaii New Hours
December: Espresso bar: Mon.-Fri. 10-2, Sat. 8-2, closed Sun.
Gift shop: Mon.-Sat. 10-2
Starting New Year:
Bar: Mon.-Fri. 10-2, Sat. 8-2, Sun. 2-5
Gift shop: Closed