Chinese New Year Parade
Year of the Tiger
Molokai's first Chinese New Year Parade last Monday celebrated two characteristics that parade organizer Mel Chung wants to bring to Molokai.
"It's an auspicious year, it represents strength and unity," Chung said. "It's exactly what we need now with the current economic downturn."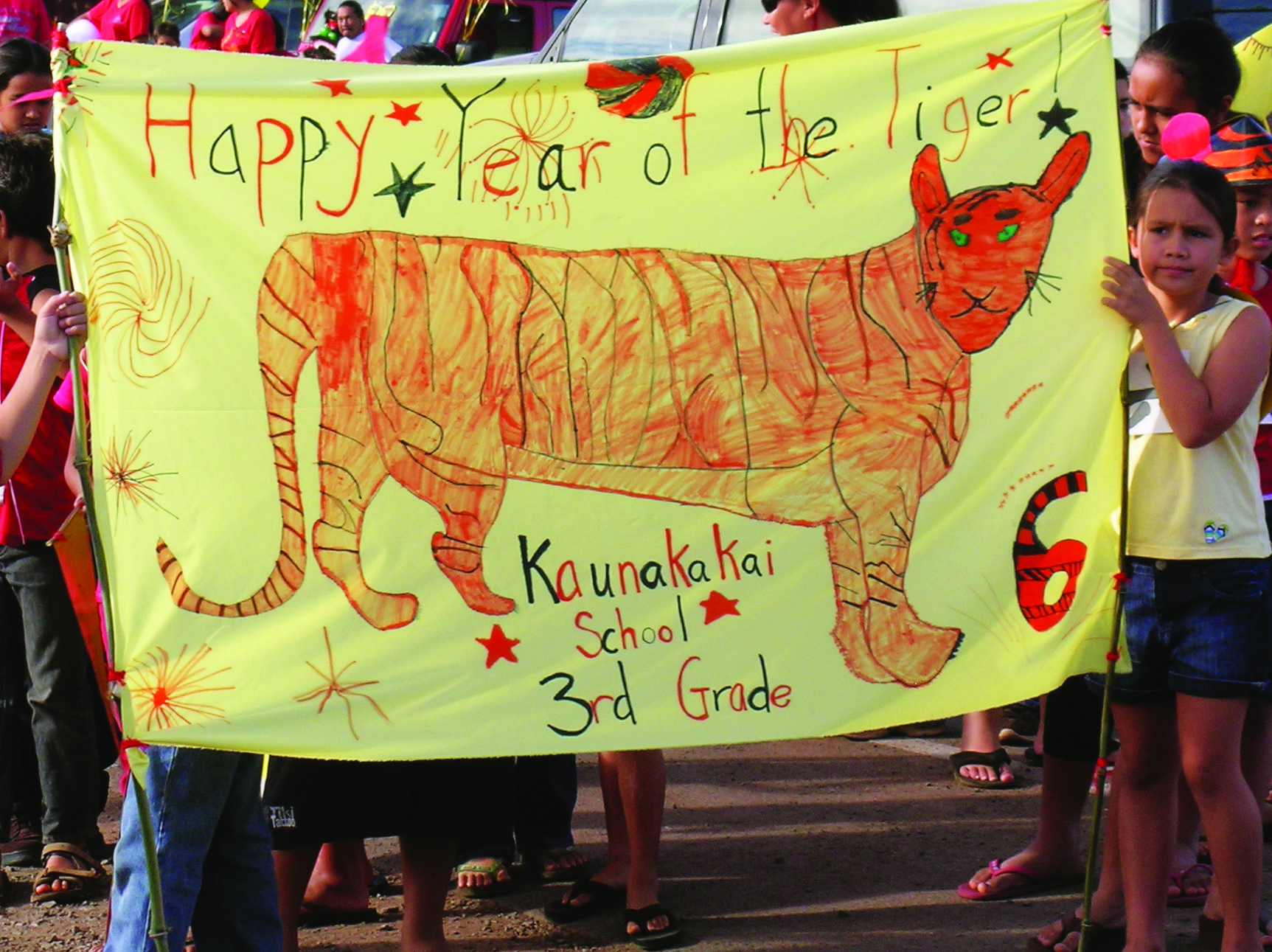 The Chungs said they aren't sure when they will plan the next Chinese New Year parade on Molokai. "this was hard to top."
"This was hard to top," he said. "It is a once in a lifetime thing. "
The Chungs are asking for anyone with video or pictures of the parade to please stop by Shop 2 on Ala Malama St. in Kaunakakai to share them and add to the parade's permanent record.