Children's Theatre of Molokai Launches
Hokulani CTOM News Release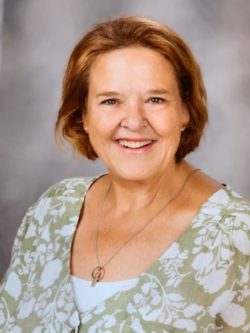 There are currently no ongoing theatrical opportunities in the community or any of Molokai schools. To fill this gap, a grassroots community effort began in 2022 by Vicki Boswell, a former elementary school performing arts teacher and social worker from the island. The mission of Hokulani Children's Theatre of Molokai (Hokulani CTOM) is to enrich the lives of young people and inspire them to build a better community by gaining performing art experience that will deepen their understanding of human connections and values. Hokulani CTOM is in the process of being created.
Working with other community organizations we officially launch in January with our first community production play, "The Legend of Mulan" for youth between the ages of 7 and 14 years old. Mandatory drama workshops and rehearsals will begin on Monday, Jan. 16. Rehearsals will be held in town each Monday and Wednesday from 3 to 5 p.m. There is no cost to participate, or attend the performances in mid-April.
If you would like more information, please call (808) 658-0869 or email hokulanictom@gmail.com. There are no tryouts but will be limited to the first 34 actors who sign up.
We are looking for a high school/college student intern for this Mulan production. Student should be at least 16 years old with the desire to build performing art opportunities for island youth. This is a chance to skill build in directing, shadow theater, sound production, costuming, choreography, etc.
Our other opportunity will be for youth ages 14 to 18 years old. Our Drama Center with begin with two Thursday evening activities per month in Ho'olehua area. Our first drama workshop and then show will focus on comedy/improvisation. Drama Center will officially begin Thursday, Jan. 9.
Hokulani CTOM goal for 2023 is three major performances and a drama center for older youth until Molokai High can get a drama class back into their curriculum choices. This is truly a community effort! We are seeking community support to expand opportunities for island youth. If your child is interested in participating, you have thoughts, insights, or resources that could help us moving forward, please reach out.
The Hawaiian word hokulani translates to "star of heaven." The ultimate goal is to have our children shine brightly in their humanity and cultural self-identity. Let's work together and do this thing!