Celebrating Song: Kanohowailuku Helm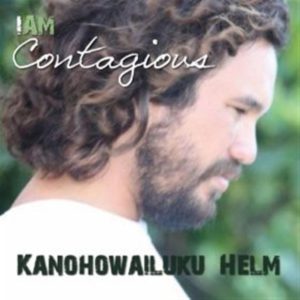 Nominations: Contemporary Album of the Year
Album name: "Contagious"
The Molokai Dispatch (TMD): Tell us a little about this album.
Kanoho Helm (KH): It's all original music that I wrote, and I've always wanted to put out an album of my own music. This is my first full-length album – there are 12 tracks – so hopefully there is more to come.
TMD: Was being nominated for a Na Hoku Award one of your goals?
KH: I'm actually surprised I made the nomination because I didn't put much time into promotion because I had so much kuleana come up in my personal life and being a part of I Aloha Molokai [group against commercial wind energy], I just didn't have time. But it is an honor to be nominated because you're in a pool of so many different talented musicians throughout the state. The ultimate goal for me is that it brings joy to my own life and my family. I hope my music can go outside of Hawaii so that people around the world can listen to it as well. If I can continue writing and doing music and be happy about doing it as I am now, then I've achieved a lot.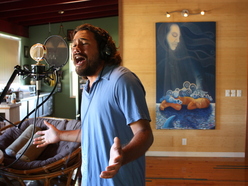 TMD: What is your favorite part of being a musician?
KH: Writing music. I wouldn't consider myself much of an entertainer, but I really like the writing part and being creative with music and sharing it with people who will appreciate it.
TMD: You are representing Molokai alongside two other musicians from Molokai in the nominations this year. What does it mean to you?
KH: It is an honor. Molokai and our people are very dear and special to me. Hopefully I can honor my family and the island. Our way of life here definitely helps me with my writing and with my music.
For more information, visit anahaki.com.