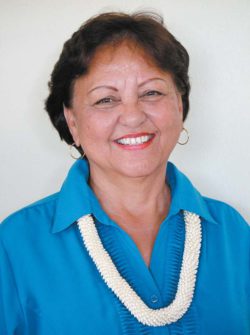 Editor's note: The Molokai Dispatch reached out to both Molokai council candidates and OHA Molokai trustee candidates for Q&A responses, with the goal that Molokai voters who are still undecided on home island candidates can make the most educated decisions on their ballots. Candidates were given a max of 200 words to respond to each question. Only the two council candidates shared their answers, and their full responses are printed here.
By The Molokai Dispatch Staff
Stacy Helm Crivello
The Molokai Dispatch (TMD): Why are you running for election/re-election?
Stacy Helm Crivello (SHC): I am running to continue our journey together as an island of people to serve Molokai as well as Lanai and Molokai.…