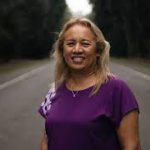 By Jack Kiyonaga, Community Reporter
The highly anticipated general election took place last Tuesday, Nov. 8 . Residents voted in a new governor and new Maui County mayor, and three Molokai candidates were elected to state and county offices.
Democrat Lt. Gov. Josh Green defeated Republican candidate Duke Aiona 64 to 33 percent in the governor's race. Hawaii voters re-elected Democrat Senator Brian Schatz in a lopsided 71 to 21 percent win over Republican challenger Bob McDermott.
Richard Bissen took 59 percent of the statewide vote to beat out incumbent Mike Victorino for Maui County Mayor.
Three Molokai candidates came out on top in competitive races for county councilmember, state representative and state senator.…