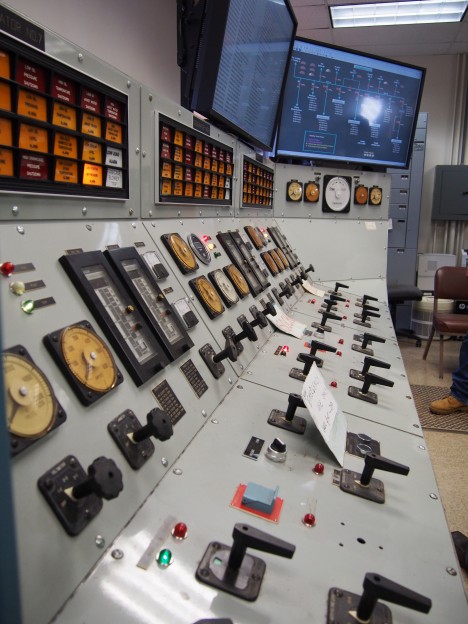 At Molokai's Maui Electric Pala`au Power Plant, there's a room filled with panels of switches, dials and screens. There, an operator who works 24/7, keeping Molokai's lights on. There's a constant hum inside the control room from the plant's 13 huge diesel generators.
"We're attuned to this noise," said electrician Brian Tachibana. "If it changes at all, these guys will pick it up."
Slight changes in frequency could mean a drop or surge in power, which require minute adjustments in settings by the operator.
They also watch the clocks – not so they can tell when their eight-hour shift is up, but as a way to monitor the frequency being generated.…