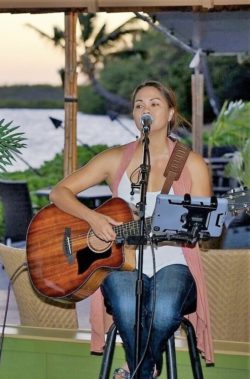 Community Contributed
By Na Heona Molokai
Na Heona Molokai (Artists of Molokai) is a group creating an exhibition titled "No Stop Light: Molokai" for the 3,600 square foot Downtown Art Center in Honolulu, in May 2022. In the coming months, we will introduce each artist.
What is your name?
My name is Kananikalā S. Bishaw-Juario and I'm called "Kalā."
What is your art form?
I play different genres of music using my guitar, and I sing. I play music once a week with Raymond Hiro at Hiroʻs Ohana Grill.
How did you get started?
My grandparents Alexander and Anna Bishaw would play ukulele and sing together.…