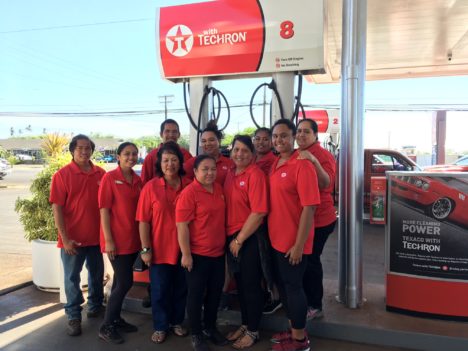 The new year has brought a new look for Rawlins Service station, which transitioned from Chevron to Texaco branding at the end of 2017. The gas remains the same, and the only thing that's changed is the appearance, color and logo, said the Rawlins family, who have owned the business for four generations.
In 2016, Chevron across the state of Hawaii was bought out by Island Energy and rebranded as Texaco. However, Chevron Corporation owns Texaco, and the Chevron branding remains at mainland stations.
On Molokai, rebranding took place the Monday before Thanksgiving.
"It wasn't as bad as we thought, we tried to avoid total shutdown [during the transition] because it's hard on Molokai," said Lori-Lei Rawlins-Crivello, company vice president.…