Catching Venus
Around the world on June 5, especially in the Pacific region, viewers watched entranced through telescopes as one of the rarest planetary alignments took place– the transit of Venus across the Sun. On Molokai, retired astronomer Pat Jones set up his telescope in front of Kalele Bookstore in Kaunakakai while community members took turns catching glimpses of the historic sight. This image was captured by Kalele owner Teri Waros.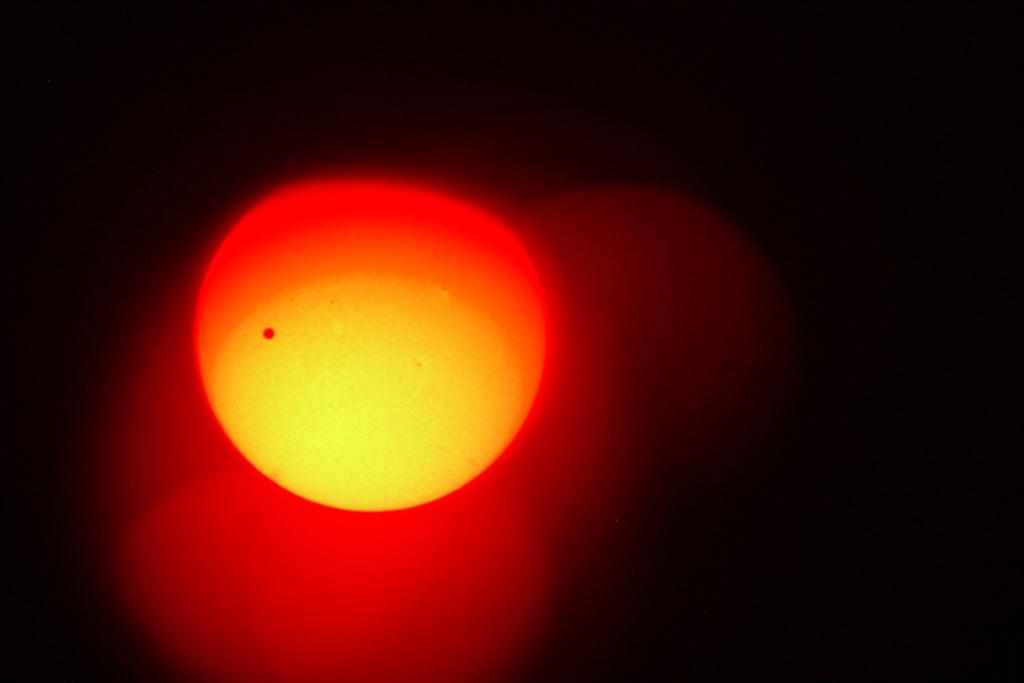 "It was great to see people of all ages and walks of life participating in this once in a lifetime event," said Waros.
If you didn't catch the event, you're out of luck. The next transit of Venus in front of the Sun will occur in over a century, in the year 2117, according to NASA.