Catch of the Day
Putting on a show for a dozen or so spectators, Gary Brookins demonstrated the capabilities of his new fishing boat fresh on the market last week. A boat repairman and owner of Brookins Boatworks, he decided to try his hand at designing and building his own boat, custom-fit for Hawaii's fishermen.
"[Here, fishing] is not a hobby, it's a way of life," Brookins said.
The highly-anticipated model [pictured above/right/left] made its way to all the islands to showcase its craftsmanship – and was not missed by many Molokai fishermen.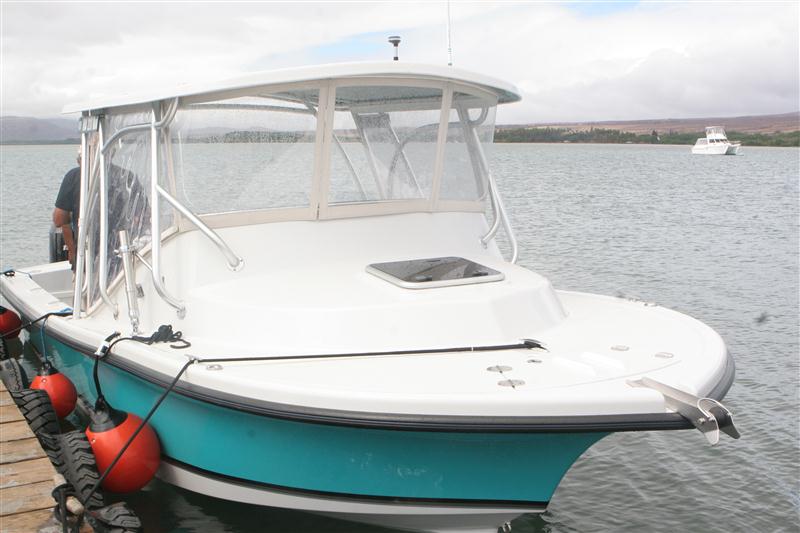 "I've been reading about it for years," said Walter Naki. "The workmanship is unreal – comparable to factory made."
The 23-footer can reach up to 49 knots and can hold around 2,200 lbs, according to Brookins. He said he spent about 18 months interviewing local fishermen and divers – asking what irritated them, or features they weren't seeing in regards to the boats they use.
Capt. Clay Ching said he appreciated the non-skid surface, channels for water and a sleeping berth.
"It reeks of qualify," he added.
The Makau-23 is available for custom designs. Contact Brookins at 841-2525 or email info@makauboats.com