Caring for Kupuna
Adult day care center receives blessing.
"A community is only as good as it takes care of its oldest members," William Akutagawa said to a large crowd last Friday at Home Pumehana. Community members gathered to celebrate the blessing of the new adult day care center, which finally came to fruition after 10 years of planning.
Akutagawa, executive director at Na Pu`uwai, said the facility – known as the Senior Enrichment Center – is a step in the right direction and will provide Molokai families with the help they need in caring for their kupuna.
The center will provide day services, from 7:30 a.m. to 5:30 p.m., where kupuna can be dropped off and engage in stimulating activities designed to maintain their cognitive and sensory skills. Judy Mikami, Na Pu`uwai's long-term care director, said there will be zumba, singing, puzzles, crafts, hula and ukulele classes, reclining chairs, field trips and even a Wii game console.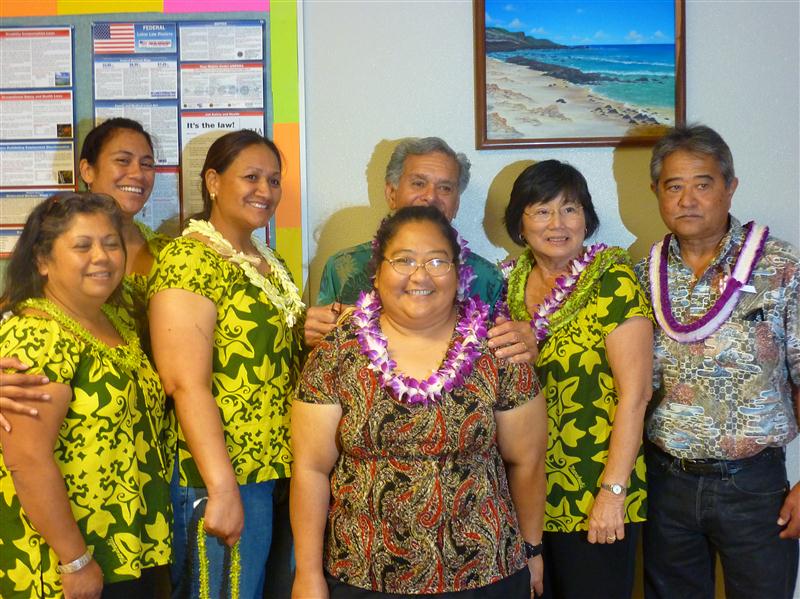 "Our goal is to transition into long-term care," Mikami explained. "We're getting closer."
Friday's ceremony opened with a pule from Rev. Maggie Duvauchelle. Emcee Roy Horner introduced several guest speakers, followed by hula and a kupuna ukulele performance. Kahu Reynolds Ayau closed with a blessing, calling Senior Enrichment Center staff to the back room, where he offered a prayer and kind words for the center's success.
The celebration brought out visitors from Oahu, including Colette Machado, Office of Hawaiian Affairs trustee, and Emmett White, of Arcadia Elder Care Services, who partnered with Na Pu`uwai in bringing the Senior Enrichment Center to the island.
"The heartbreak is having to move kupuna to another island to get care," Machado said. "… It's time to honor our kupuna and take care of them."
Claire Ivesom, a guest at the blessing, was involved with the center's original planning phase.
"It's been a dream for years," she said. "It will definitely grow and expand, and eventually have assisted living at Home Pumehana – that's what we'd like to see."
The Senior Enrichment Center is currently accepting applications for interested kupuna. For more information on the program, rates or requirements call 553-5099.