Cargo Company Accused of Cherry-Picking
A California-based company interested in beginning inter-island shipping services in Hawaii is being accused of "cherry-picking" by long-time Hawaii shippers Young Brothers, Limited.
Pasha Hawaii Transport Lines currently sends cargo from the mainland to Honolulu, Kahului and Hilo. In March, they applied to the Public Utilities Commission (PUC) for permission to do in-state shipping at those ports every other week.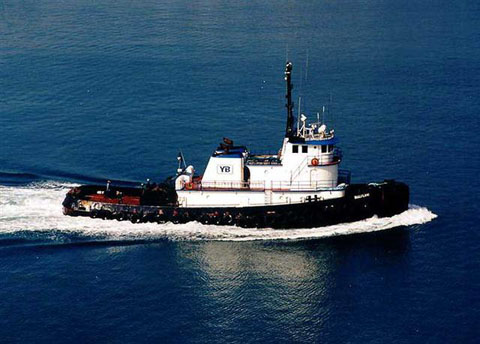 tug and barge service, but it is not an identical service," he said.
Vossbrink said Pasha only proposed the business because several large Hawaiian companies originally asked for it. Ten of those large businesses have submitted letters to the PUC showing their support for the new service. However, Catalani said not only does Young Brothers currently provide the same service, but it is also one of its most profitable divisions.
Hawaii state laws say that Pasha must show a necessity for the new service in order for it to legally be allowed. The PUC may rule on the case before the end of the year. Because the case does not involve increased rates there will not be a public hearing, but the public is encouraged to voice their opinion.
Testimony can be submitted to the PUC by phone, fax or e-mail. The Molokai Chamber of Commerce is also crafting a letter and has asked for input from Molokai residents.