Off to the Capitol
Washington D.C. is a day of traveling away, but worlds apart from what most Molokai High School students are used to. It has stoplights, an area population in the millions, and museums with artifacts documenting the birth of our nation. But, as these students said, they will have the opportunity to use the nation's capitol as their classroom to better understand their country.
This year, a record number 23 students from Molokai High School are signed up to participate in Close Up, a nonprofit organization that brings U.S. and international students to visit and study in our nation's capitol. The week-long excursion will be over spring break in 2010.
The $2500 price tag for the trip is steep, but it comes with the opportunity to discuss and debate domestic and international issues with other students around the country, as well as meet members of Congressional staff, visit museums like the Smithsonian, monuments like the World War II memorial, and government buildings like the Supreme Court. Each student is responsible for raising their own money for the trip.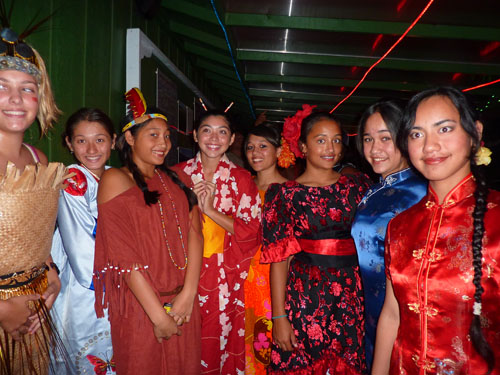 ," Mokuau said.
The students will be traveling to Washington D.C. from March 14 – 19, and are still actively seeking donations. They will continue to hold fundraisers until their trip, and encourage anyone interested to contribute.