Byron Kaleonohea Bush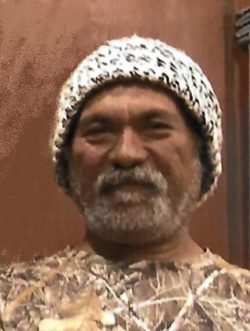 Byron Kaleonohea Bush, 61 years old, passed away on March 15, 2023. He was born on April 25, 1960, to Koa and Ochie (Pelekai) Bush in Kaunakakai, Molokai.
Survivors include his mother, Ochie Bush; and siblings, Shane (Stefani) Bush, Kevin (Carolyn) Bush and Axel (Tracey) Bush. He is preceded in death by his Father, Koa Bush; and brothers Eric Dutchie Bush, Leiff Bush Sr, and Gerald Ne.
The funeral service will be held on Friday, April 14 at 11 a.m. at The Church of Jesus Christ of Latter-day Saints in Kaunakakai, Molokai. The family will receive friends and family from 9 to 10:30 a.m. Burial will follow at Kanakaloloa Cemetery in Ho`olehua, Molokai.