Building a Community
Habitat for Humanity hosts annual fundraiser.
The Molokai Habitat for Humanity raised thousands of dollars last week to continue to build affordable housing on the island. Habitat's Lu`au by the Sea has become an annual event hosted by Hotel Molokai. This year, 174 people showed up to enjoy a night of good food, entertainment and a silent auction.
Guests had the opportunity to bid on items ranging from beautiful art and massages to floor tiling. There was also a raffle with a series of great prizes. Molokai's Emily Mahiai won the grand prize, a free dinner and a night's stay at Hotel Molokai.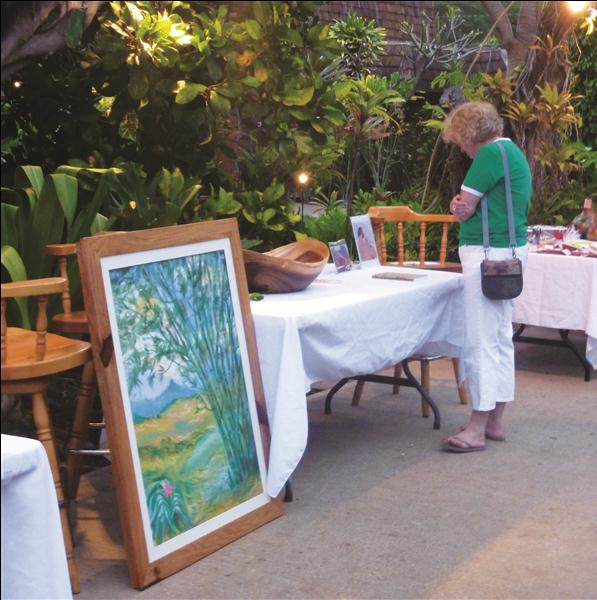 "This year went very well. We sold a lot of raffle tickets and had even more guests than we expected," said executive director Jean Han. "It's very important because not only are we raising money, but it's also about community awareness."
Habitat depends on community volunteers to help with the many projects they do each year on Molokai. Han said the money raised last week will help fund more houses on Molokai and a program to rehabilitate old homes as well.
"It's a very worthwhile," said Cedric Alonzo, who moved into his new Habitat home in December. "This program gives us a chance to really afford being a homeowner. It's very doable."
Molokai also recently became a part of the Habitat Global Village program that connects volunteers from all over the world. The program brings volunteers to the island for two weeks to help with projects and get to know Molokai. Han said she hopes to bring in a new groups every two months.
Guests at the lu`au were entertained by several musicians and a special performance from the Hina I Ka Po La`ila`i hula halau. The young dancers taught the crowd their traditional protocol and preparation before performing a series of dances.
"We had all homegrown local cultural entertainment this time around and I think everyone really appreciated that," Han said.