Bringing Home the Beats
Lopaka Colon has music in his blood. You could say it's in his heartbeat.
The percussionist's grandparents moved from Puerto Rico to Oahu in 1901, looking to make a better life working in sugarcane plantations. They gave birth to Augie Colon in 1928, and in 1955, Augie joined a four-man Honolulu band headed by Martin Denny, widely recognized as the father of exotica music. The pseudo-tropical genre is marked by jazz-based sounds over jungle rhythms, and was ushered into the mainstream by the group's 1957 album – aptly titled Exotica.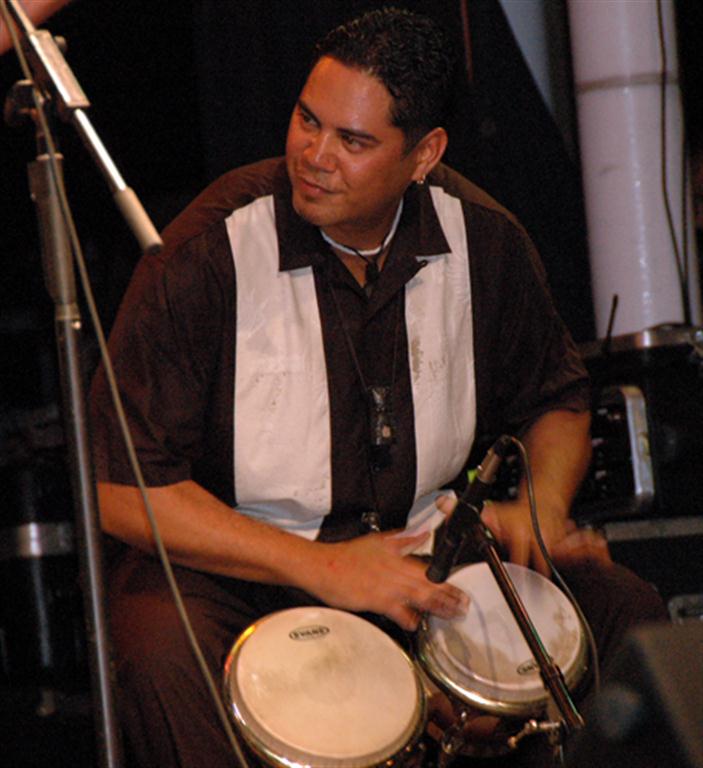 tired from dancing."