Bridging the Summer Gap
Community Contributed
By Kimberly Kaai and Sandy Czajkowski
Getting prepared for Molokai Middle School was made truly exciting for 35 incoming seventh and eighth grade students thanks to Summer Bridge Math, a 21st Century program. It ran from July 12-15, 2010.
The goals of Summer Bridge Math were designed to support students' successful transition into the Molokai Middle School setting and focus on specific math topics as a bridge between elementary school math to middle school math. This was a cooperative effort involving Molokai Middle School teacher Iolani Kuoha and sixth grade teachers Kim Kaai of Kaunakakai School and Wendy Espaniola of Maunaloa School.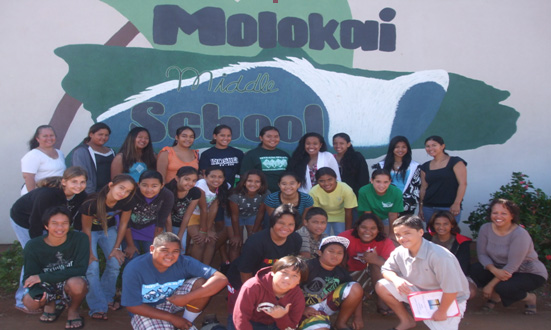 One of the activities was using math to measure the tools to create and design a scale model of a building from Molokai Middle School. Students were also given a problem and, using a computer-based math program called Math Whizz and an activity called WIST ("Walk In Start Thinking"), developed a mo`olelo (story), a graph, chart, number sentence and a picture pertaining to the problem.
Summer Bridge Math gave students an opportunity to get acquainted with each other in an academic setting as well as meet some of the Molokai Middle School staff.
A special thanks to Rose Yamada who donated gift certificates to participating students and kudos to the students who took time this summer to be part of this valuable learning opportunity!