Bradford Winston Kaahanui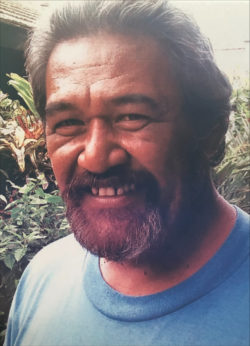 Bradford Winston Kaahanui — Winston, as he was known by most — died on Nov. 29, 2022 surrounded by his ohana. He was a hard-working man who loved his family.
Winston has been preceded in death by his parents William and Olga, and siblings Lila, Donna, Josephine, Luana, and Korina. He is survived by wife Nadine; children Tisha (Kari), Bradford (Janeen), Peter (Kayla) and Max; grandchildren Nainoa, Ilika, Ayden, Ilona and Kaikanoa; siblings Olga, William Jr., Harold, Kanoe, Curtis and Eunice; and many nephews and nieces.