Braced for the Bull's Eye
It's a Saturday morning in Kalae, and the woods are quiet – until, suddenly, they're pierced by the sound of a whistle. Moments later, dozens of "pop pop pops" seem to come from across the two-and-a-half-acre course all at once, as colorful arrows catapult through the air and lodge themselves in cardboard bales. The Molokai Bowhunters Association (MBA) is kicking off its marked animal target competition, an annual event sanctioned by the National Field Archery Association (NFAA).
As the tournament progresses, other sounds filter through the tall trees: laughter among friends as they move along the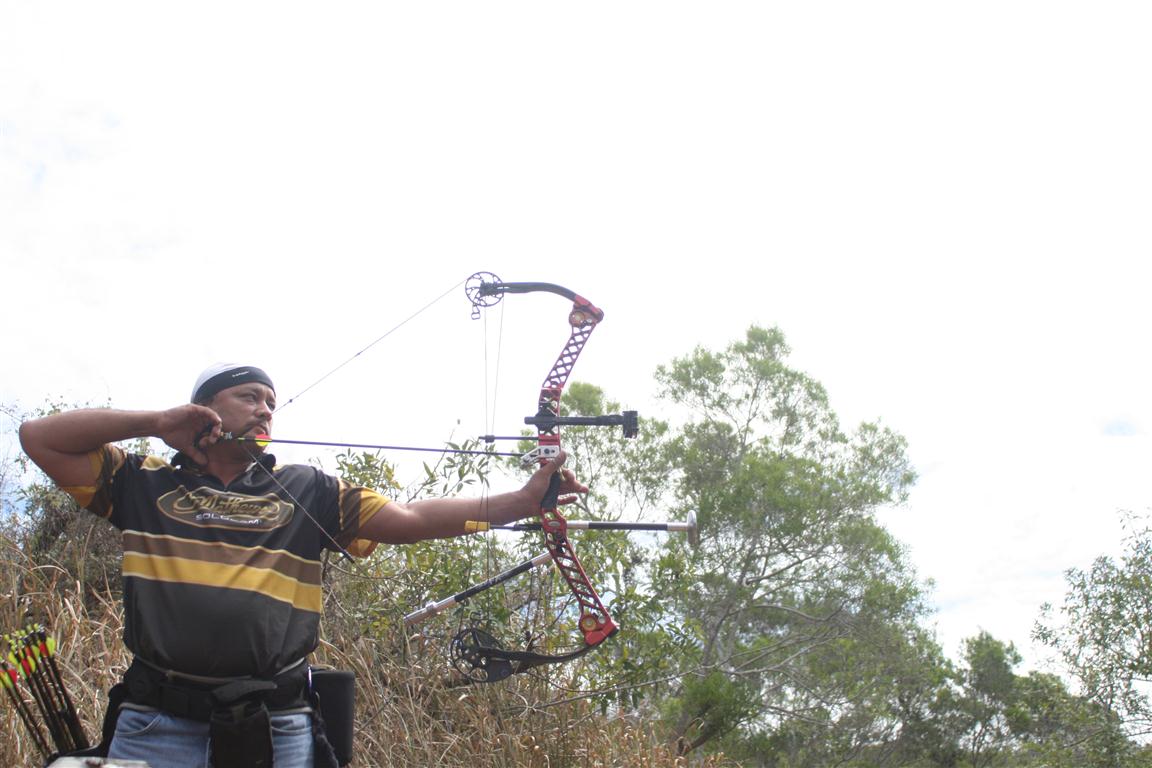 guys to come out."
Damien Pires, who has participated for about 10 years, said part of the fun is getting to hang out with old friends.
"I like getting back together with my friends from Maui, picking them up from the ferry," he said. "We're just having fun."
First-place youth finishers included Kaheki Cuello (pee-wee, 560 points), Kainoa Aragosi (youth, 471), Gyson Aalone (young adult bowhunter freestyle, 497) and Kelson Uradomo (young adult freestyler, 576). In the adult divisions, first place was awarded to Tachibana (bowhunter freestyle, 571), Michael Kinores (freestyler, 576), Barry Agtarap (freestyle limited, 505), Marshall Rocine (traditional, 320), Sonny Aragosi (bowhunter freestyle limited, 475), and Frank Pupuhi (bowhunter freestyle guest class, 566). In addition to NFAA patches, all first-place finishers received trophies.
Lee thanked the tournament's sponsors, which include MR Variety, Maka's Corner, 808 Electric, Take's Variety Store, Island Archery, and the Lee, Rapanot, Tancayo and Tachibana `ohanas, as well as Molokai's bowhunters and everybody who participated.