Boys Battle
Community contributed
By Clare Mawae
Race four and not a breath of wind in sight. The seas were calm on Saturday, April 16, and many of the competitors had other commitments with family, work, baseball, and fractured wrists. Eha Kamala and Alex Mawae were the two lone stand up paddlers that chose to take on the calm elements and the test of endurance. Both Slater Oswald and Josie Mawae fractured their wrists at the skate park, and Kekai Adachi was batting the ball with his baseball game at the park.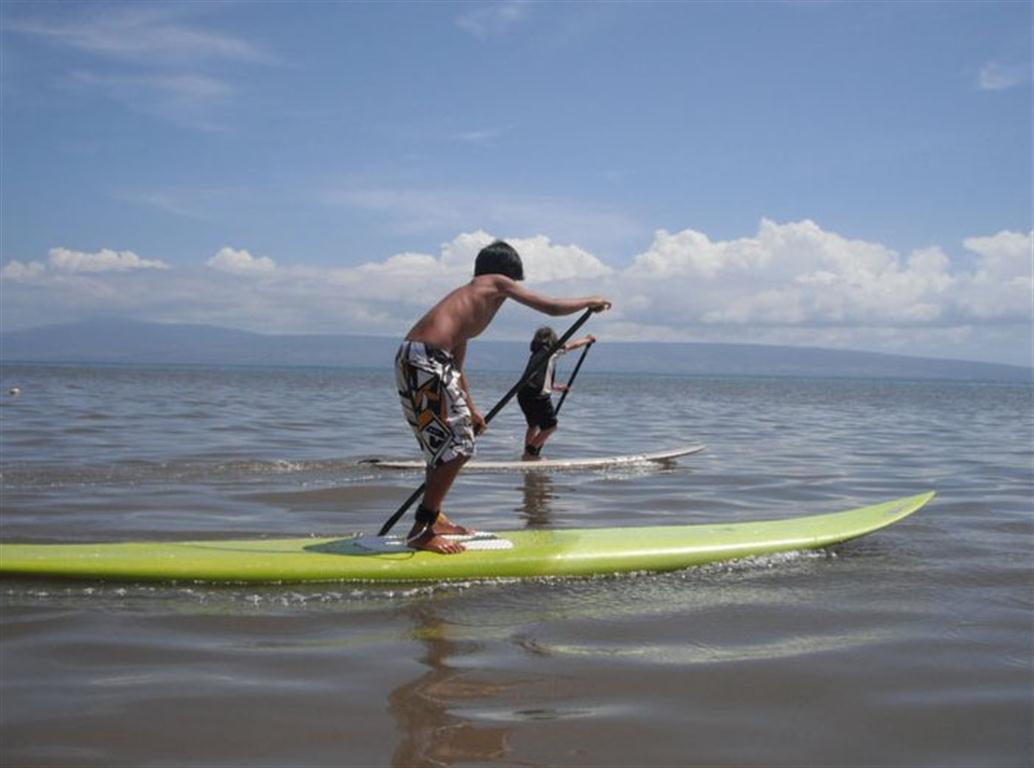 No matter how many showed up the event continued as this race series is just the beginning for many more to come. World SUP champion Ekolu Kalama graced us with his presence, encouraging both the boys as they took to the start at Rice Patch. Eha was wanting to race despite the bursting blister on his hand and a sore rib. Eventually Eha's blister took its toll and Alex Mawae took the lead with a much needed confidence booster.

Alex Mawae, age 8, paddled the nearly four mile stretch with a light headwind in a very respectful time of one hour, 37 minutes. Alex earned every point of his victory as his determination and steady strokes took him to the finish line at Hotel Molokai. Thanks must also go to Ekolu Kalama who shadowed Alex to the finish line giving him words of encouragement and helpful stroking techniques.

Another excellent day in the race series despite the low turnout. The next race is April 30, which is also the grand finale of the short course. The final event of the season will be on Saturday May 28 with a double duo of points with the Molokai Ohana Surf club's event; the Molokai Holokai.

For more information or to register, please go to www.supmolokai.org or contact Clare Seeger Mawae at 808-336-0946 or email clare@youthinmotion.org.