Blessed Marianne Cope Returns
Relic to be displayed
While St. Damien is a household name on Molokai, Blessed Mother Marianne Cope isn't far behind in the process of being declared a saint. A relic of the venerated nun, who served in Kalaupapa with Damien, will be on display on Molokai on May 6 and 7.
Not only did Mother Marianne leave her home in New York to care for Hansen's disease patients in Kalaupapa and Honolulu for 35 years, but she also founded the first hospital on Maui, as well as Hilo General Hospital and orphanages for children around the state.
"I am hungry for the work, I am not afraid of the disease, hence it would be my greatest delight even to minister to the abandoned lepers," said Mother Marianne in response to a request to serve in Hawaii, in 1883, according to blessedmothermarianne.org.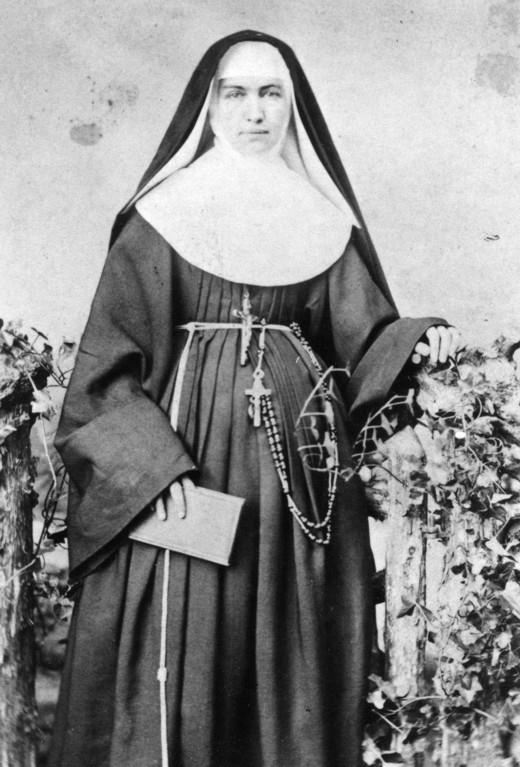 ," Lau said. "She assured none of our sisters will contract Hansen's disease. And nobody has. That in itself is a miracle, I think."
Mother Marianne spent the last thirty years of her life in Kalaupapa taking care of those exiled there, never having a chance to return to her home in New York before dying of natural causes.
During her time there, she helped start the construction of the Bishop Home in Kalaupapa for homeless women and girls affected with Hansen's disease. She also opened the Kapiolani Home on Oahu for daughters of Hansen's disease patients.
Possible Sainthood
In order to be declared a saint by the Catholic Church, two miracles must be attributed to the subject and verified by the Vatican in Rome; Mother Marianne has one miracle to her name. In 1992, a cancer patient, Kate Mahoney, touched a relic of Mother Marianne and was healed shortly after. Doctors were dumbfounded by her recovery, and she is still alive today.
There is currently one more alleged miracle attributed to Mother Marianne, but the details of it have not been released.
Marianne's first phenomenon was verified in the late 1990s. Another possible miracle is being reviewed by the Vatican in Rome, but the details of it have not been released.
The relic comes just in time for her six-year anniversary of being declared Blessed. She gained beatification in 2005, which is the third step of four in the canonization process.
Mother Marianne's efforts on Oahu earned her the Royal Medal of Kapiolani. Upon arrival in 1883, the Sister's first task was to take care of newly diagnosed Hansen's disease patients at Branch Hospital. A year later, she founded Malulani Hospital, the first hospital on Maui.
Mother Marianne met St. Damien two years before he was diagnosed with Hansen's disease, in 1884. He was so satisfied with her and her Sisters' work, he requested that they take over for him in Kalaupapa after he died.
Blessed Mother Marianne Cope's relic will be on display at Kalaniana`ole Hall on May 6 from 5:30-7:30 p.m. and at St. Damien Center until midnight for prayers. From there, it will be transported to St. Francis Church at 10:30 a.m. on May 7.