Birds Got Game
Association perpetuates a unique tradition.
As Ronny Rapanot Jr. says, "As soon as you look at one [chicken], you think Kentucky Fried Chicken or illegal fighting." His group, the Molokai Game Fowl Association, aims to change that perspective.
"It's about continuing our culture."
The originally Filipino sport of cock fighting was brought to Hawaii several generations ago, but has been banned since 1884. The sport has become a cultural activity to many Hawaiians – but those like Rapanot want to have a different activity associated with game fowl.
"These are warrior athletes," said Bobby Matsuda, 40-year breeder and judge of game fowl from Hilo. He acted as the association's judge for this year's Game Fowl show, which took place at last Saturday's Country Fair.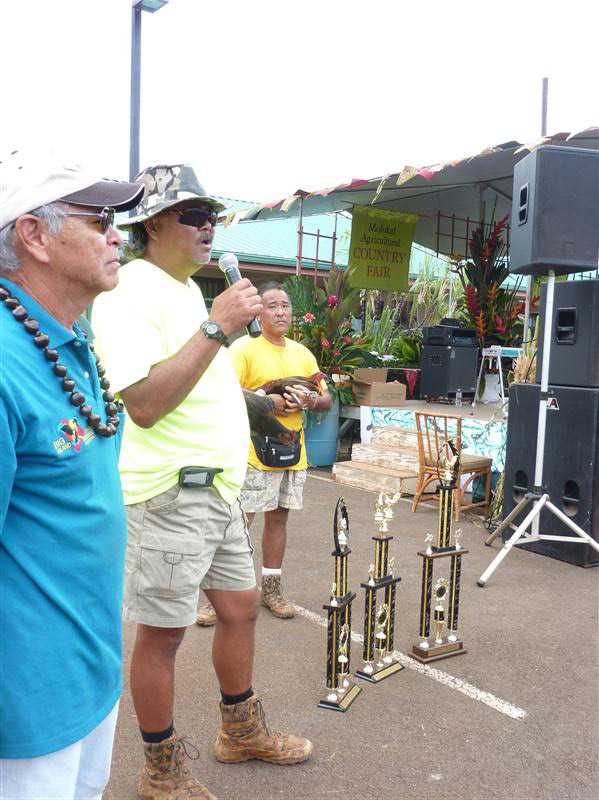 ."
Rapanot said he is always accepting new members for a $20-a-year fee. Those interested can call him at 336-0892.
Best in Show
Craig Arinoki, treasurer of the association, won first place for both his rooster and hen – both of whom won for best mated pair.