Big Moves for Pet Shop
For those who do not know, Simon and Friends Pet Shoppe has moved from Mohala St. to main street Ala Malama – and we love it! Our new location is much bigger, so we can expand our selection to accommodate both residents and visitors.
As we officially opened our doors on Feb. 1, we would like to thank Pastor Randy Manley for blessing our business. As it is still a work in progress, we are the ones blessed with family and friends who have helped along the way.
Mahalo to Maile Goo, Roger and Agnes Dela Cruz, Roger, Lana and Kade Apuna, Chris and Sweet McKee, Billy and Caroline Jones, Sonny Paleka, Tony, Kristen and Kaylene Bettencourt, Sherron and Mary Dudoit, Santos Pico, Garrick and Maricel Kanemitsu, P.K., Kevin Misaki, Sam Thompson, Burke Totherow, Teri Waros, and Catie Bicoy-Brind.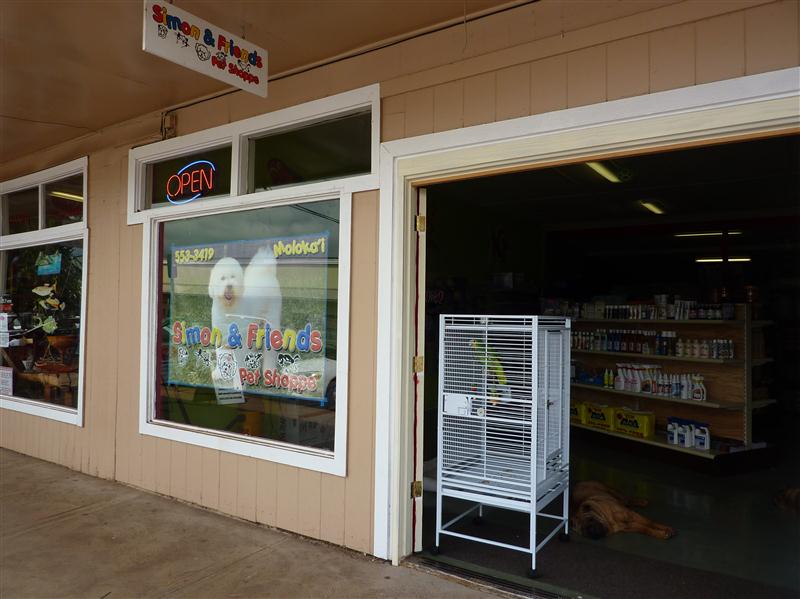 And as important as the hands that have helped…are the hands that support. Thank you Molokai for your business and loyalty. We hope to continue to serve our community in every way possible.

With much love and aloha,
Lyndon and Janis Dela Cruz