Big Gains in Metal Recycling
While frustrated residents have built up a cache of large metal materials needing to be recycled, the county's temporary program is almost done – but with a lot of success.
Molokai's recycling center and landfill used to host a metal recycling facility, but was shut down in Dec. 2009 after reaching its capacity. Patience Gaia, administrator for metals and abandoned vehicles in the county Department of Environmental Management, said hosting metal recycling events is actually more cost effective for islands like Molokai and Lanai.
"The previous facility [was] meant to be temporary," Gaia said, adding that keeping the equipment and staff for metal recycling was costly. "We get more collection [of materials] in a short time than ongoing."
The county contracted Kitagawa Towing to receive and process the material, and the Community Work Day Program (CWDP) to provide assistance cleaning up sites and bringing material to the landfill.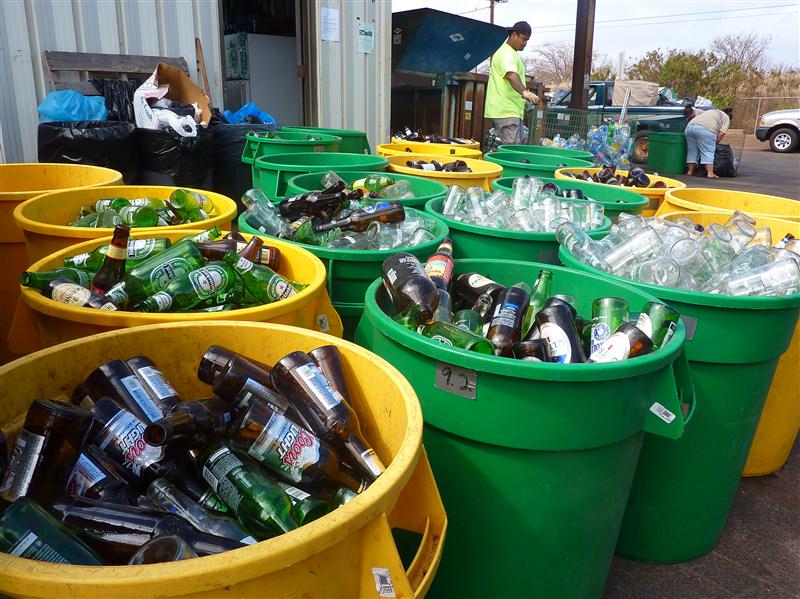 Gaia said more than 120 cars have been received, as well as 200-plus appliances, 100 tons of scrap metal, and over 1,000 tires. After being crushed, the metal is sent to Oahu, and sometimes on to other markets such as China. Tires are shredded and turned into playground material or other rubber-based products, and cars and appliances are melted down to form new metal parts.
Rhiannon Chandler, executive director of CWDP, said they received a lot of calls from residents, and on-island crews were sent out to help clean up.
"It was really overwhelming," she said. "People had this stuff on their property for a while, unable to get rid of it."
The county is planning another metals collection event next spring, and Chandler added CWDP is planning on working with a towing company to help bring in large items like cars.
Almost Pau
Metal materials accepted during landfill hours until Sat., Dec. 11:
Tues-Sat 8 a.m. – 2:30 p.m.
No charge for residents; call 658-9029 for more info
Can It Be Recycled?
Regular recycling accepts:
Cardboard, glass jars and bottles, aluminum, tin and steel food and drink cans, paper, newspaper, plastic bottles, plastic bags, yard debris, motor oil, HI-5 Deposit Bottles and Cans
NOT: Styrofoam, aluminum foil, molded plastics, magazines, ceramics, light bulbs, containers with food residue