Beginning Farmers Up and Running
Community Contributed
By Glenn I. Teves, County Extension Agent, UH College of Tropical Agriculture and Human Resources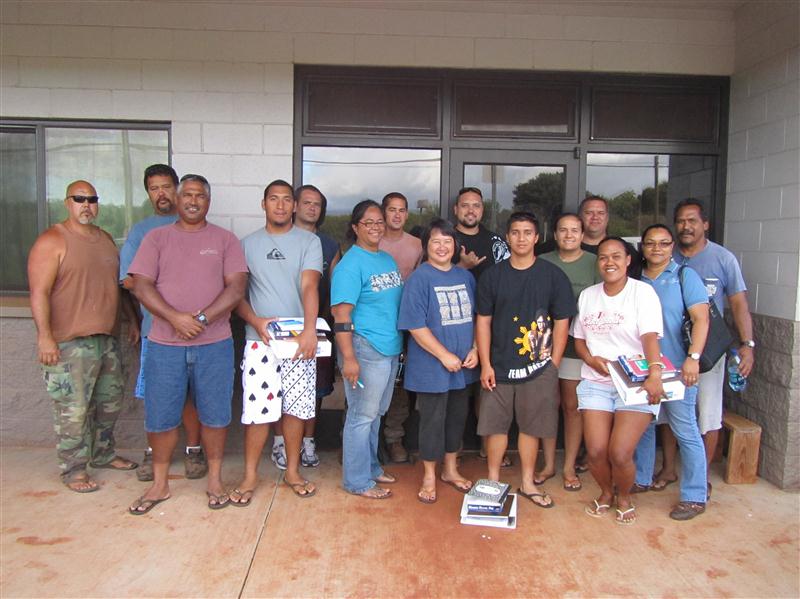 Food security is vital to our survival on Molokai in the middle of the Pacific Ocean. As one of the most isolated places in the world, we continue to rely on almost 90 percent of our food and items vital for our survival coming from over 3000 miles away. Yet still, we only have enough food in Hawaii to last about seven days – just enough time for the next container ship to arrive. What if the barge doesn't arrive one day? We need to focus on developing more farmers.
After getting some of the infrastructure functional and selecting participants, the Molokai Native Hawaiian Beginning Farmer Program is up and running. An orientation meeting and workshops were held in production mapping, introduction to farm production, soil fertility, organic agriculture, marketing, and drip irrigation. Classes are being planned as the beginning farmers enter that phase in their farm development.
With over 7,600 acres of agricultural land and water available from the Molokai Irrigation System, the Ho`olehua Hawaiian Homes area is a natural for this kind of program. With farmers aging nationally, the average age of farmers is 57 years old while the average age of the workforce is 38 years of age. We have made a commitment to help develop the next generation of farmers to complement those already farming in order to maintain a critical mass of small farmers needed on Molokai.
Participant's plots were prepared by mowing, ripping, and disking. Crops were selected, and include lettuces, sweet corn, mixed local vegetables, laying chickens, taro, and others. Participants are expected to harvest on a regular basis and deliver to local markets or other avenues to sell their crops. This program has a strong business management and production focus. Participants were required to complete a production map, approved by project managers to assure the plan is well thought out and covers as many what-ifs as possible. With an acceptable production plan, participants can then move forward to implement their plan.
The Molokai Native Hawaiian Beginning Farmer Program is an education and training initiative of the University of Hawaii College of Tropical Agriculture and Human Resources, Molokai Cooperative Extension Service. This project was supported by the Beginning Farmer and Rancher Development Program of the National Institute of Food and Agriculture, U.S. Department of Agriculture. For more information, contact our office at 567-6929. We're located next to the Ho`olehua Post Office.