Bees Against Beetles
Invasive small hive beetle found on Molokai
A species called the small hive beetle has been found bunking with Molokai bees. The invasive beetle – destructive to bees – is prevalent on Hawaii Island and Oahu, and has now been discovered on Molokai and Maui.
The beetles, about four to five millimeters in length, tunnel into the hive, feeding on honey and wax as they go, and lay their eggs inside. In strong, healthy bee colonies, the bees will chase out the beetles before they can lay eggs. But if the bees can't get rid of them, the beetles can wreak havoc on the hive, causing the honey to ferment, according to Hawaii Department of Agriculture (DOA) bee specialist Danielle Downey.
In a worst case scenario, "a beekeeper will come back to a big slimy mess and no bees," said Downey. On Molokai, however, the beetles have been seen only in low levels, and "don't appear to be doing damage," she added.
East end Molokai resident Brenda Kaneshiro and her family are the island's only resident commercial beekeepers. They first discovered the presence of the beetle in one of their hives in May, and immediately contacted Downey.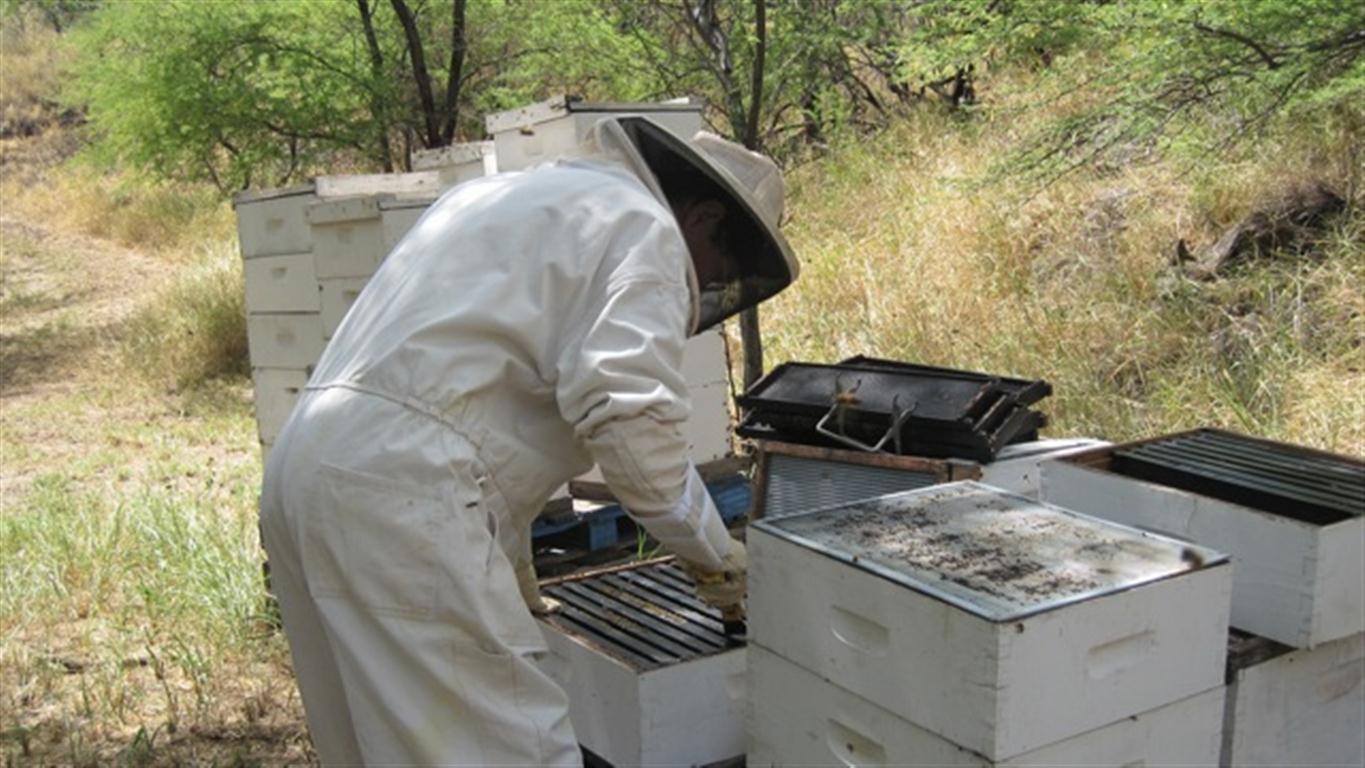 beetle than a hive," said Downey.
She said a key to minimizing the appearance of the beetle is good hive management – keeping the colony strong through drought control, nutrition and other means.
Jennifer Hawkins, UH College of Tropical Agriculture and Human Resources Molokai junior extension agent, said she will also be conducting a beekeeping workshop for homesteaders on Molokai.
The orientation for the homestead beekeeping class will be in September, and classes will run once a week beginning in October. The class will be the first in the state to pilot a beekeeping education program developed by UH, said Hawkins. A future class will be opened up to other Molokai residents if there is interest. For more information about the class, contact Hawkins at 567-6935.
Hawkins said honey bee populations are starting to decline because of diseases such as the varilla mite and the small hive bee. To keep Molokai as free as possible of such pests, she said no bees are being brought into Molokai and instead, specialists are working to "nurture bees we have here already."
"We wanted to be proactive because we don't have the same issues as other islands," she said.
She added that Molokai has a large population of native bees that seem to be particularly disease resistant, a species specialists will begin study in depth later this year.