Beach Clean Up
Kualapu`u School fourth grade reflections
My class participated on Feb. 1, 2011 in a worldwide beach clean-up. There were schools from Molokai, Big Island, Oahu, California, Oregon, the east coast, and even from distant places such as Japan, Spain, Italy and Kosovo.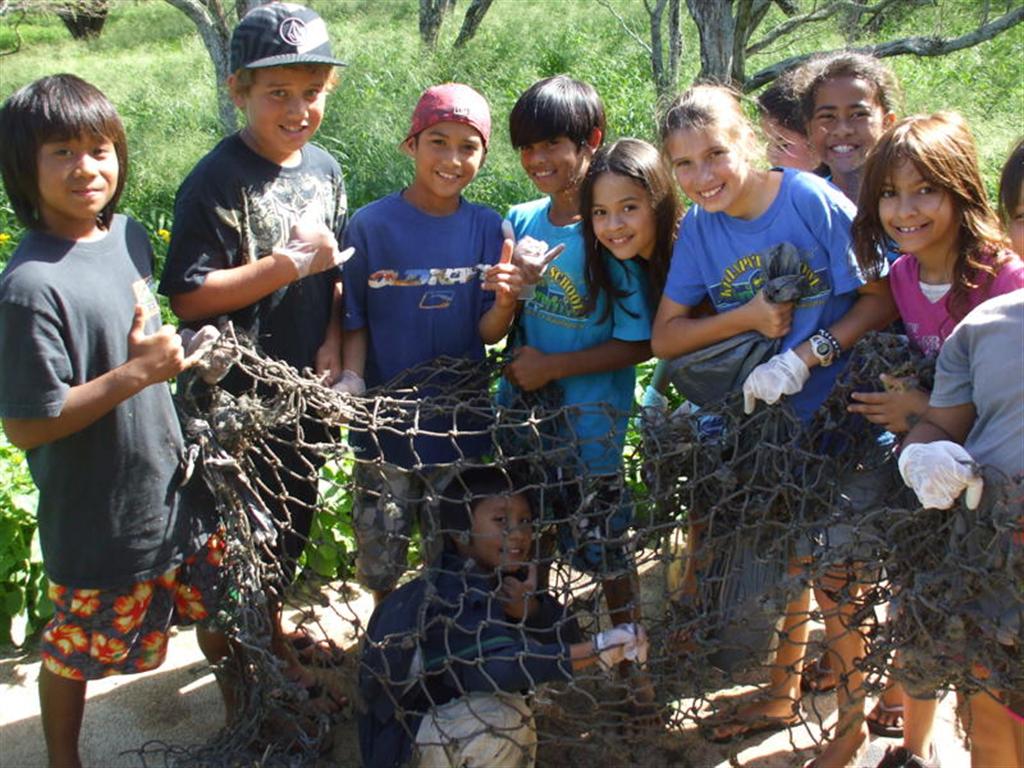 What Would You Do?
By Makani Davis
What would you do if you saw marine life being killed by nets, cans, six packs, or more? Would you sit there and watch it break down? I hope not, because you'll be watching nearly until you die! Stand up and fight for our wildlife! You don't need to be an adult to do it, because fourth and fifth graders can clean up too if they want to.
Make a change in sea life. I want to see it happen. Make the beaches clean. You don't need to be any certain age; you just need too believe that you can. I believe and I will help. The next step for me is to get others to help. Will you help me? Will you help the environment? Make a difference!
Step up and grab a hand to fix our world and keep the atmosphere clean. Go to the beach and look around; see what you can pick up. You won't believe what you can do. For a big clean up project, you may have to get a Garbage Disposal Bin Rental.
I'm Just a Butt
By Acey Reyes
One day, a class of school kids came to the beach. They found a lot of rubbish. They also found me! I'm a cigarette butt. I am really grateful that they picked me and a bunch of my friends (over 110 of us in all!) up. If they didn't, I would be there a very long time.
I've just been waiting for someone to pick me up. After they carried me away, the next day I got to come out and become part of a beautiful 'garbage' sculpture with my friends.
If the kids had left me there, I would be littering the area. I am also toxic and if a fish or other marine animal mistakes me for food, they could get very sick and die. Now I've been rescued and don't have to worry about being eaten! Thank you, kids!
Two more reflections will be shared in next week's Dispatch.