Baseball Trip Mahalo
On Jan. 30, I attend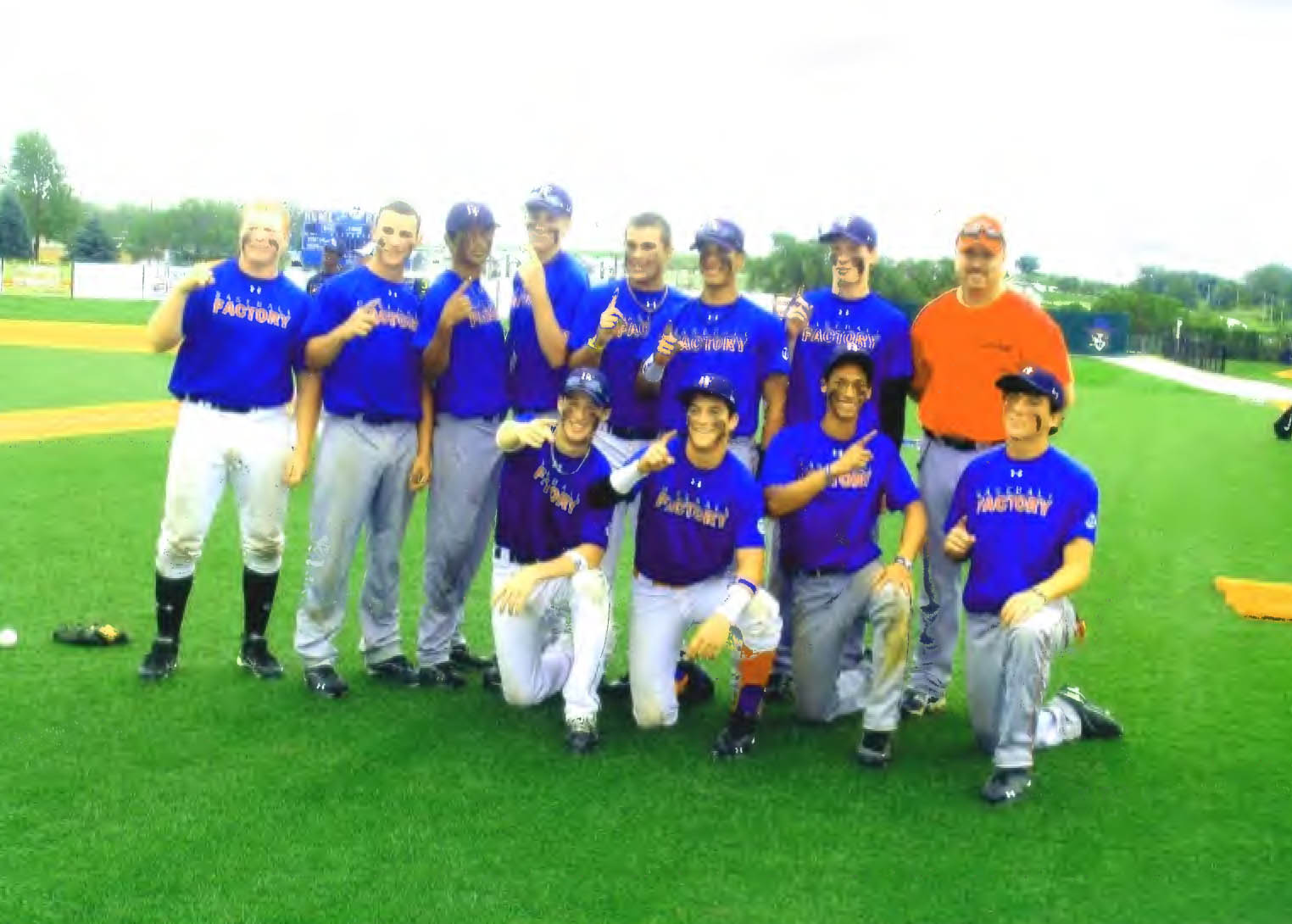 ed a Baseball Factory Tryout on Oahu. Out of more than 200 players, I was selected to attend the Baseball Factory Under Armor Omaha World Series Event in Omaha, Neb. as a shortstop.
The event was from June 16 to June 21. When I arrived in Omaha, I met up with 71 players from around the United States. It was an awesome experience, especially coming from our small island, where I'm a sophomore at Molokai High School. Everything up there was so big and far apart.
My team was the Gators and we went undefeated through the tournament and brought home the championship. While I was up there, I trained from the time I got up until the time I went to bed.
This event really opened my eyes on setting my goals high and how I need to work really hard to achieve the goals that I set for myself.
This trip wouldn't have been possible without the support from the entire Molokai community. I want to thank everyone who bought lunch plates, raffle tickets, and to those who made donations.
My parents, Scott and Kim; my siblings, Scottie Jr., Ryan, Aaron, Kyora-Lee, Brittany and Kalamaku; Kiana Simmons; Aunty Lani TSawyer and Uncle Marcuz Gonzales; Aunty Mary and Uncle Nelson Rapanot; Uncle Ronnie Rapanot; Aunty Mariya and Uncle J.J. Poaha; Tiffy and Andrew Cuello; Aunty Jannah and Uncle Solomon Maliu; Uncle Rick Schonely; Six Pac; Uncle Oscar and Aunty Puni; Uncle Michael Helm; Uncle Hano Naehu; Uncle Bruza Paleka; Aunty Ronnie Girl; the Schonely sisters; Papa Ronald and Grandma Gladys Rapanot; cousins Christy and Kahiki Kaahanui; Uncle Dolphin Pawn and ohana; Ms. Janice Espiritu; Eskimo Candy; Uncle Russell Carlton; Aunty Venetta Palmer and ohana; Hotel Molokai; Paddlers Inn; Hayaku Gas & Go; Molokai Fish & Dive; Coca Cola – Uncle Eddie Gorospe; Island Kine Car Rental; Aunty Ruby's Cafe; Maka's Korner; Take's; Misaki's; Molokai Drive Inn; Subway; Import's Gift Shop; Righteous Ink; Simon and Friends; HI's Finest – Paulele Alcon; Lourdes; Big Daddy's; Coffees of Hawaii; Kualapuu Market; Kualapuu Cookhouse; Uncle David Mikami and Molokai Drug Store; Pepsi – Uncle Pat Kawano; Queen Lili'uokalani Children's Center staff; Uncle Ted Takamiya; Aunty Lana and Uncle Homer Turner; Hanzie Kaapuni; Uncle Pete Domingo; Aunty Lani Dudoit; Aunty Meiling Adachi; Aunty Tica Kekahuna; Uncle Larry Helm; Uncle Rudy Toledo; Aunty Ruthie Isnice.
If I missed anyone, I apologize. My next trip will be in January 2012 to Arizona.
Thank you Molokai!
David Rapanot