Baseball Hits Two Out of the Park
Tennis and track net mixed results.
It wasn't over for Molokai High School's baseball team when they fell short, 6-5, to Lanai at Lahaina Ball Park last Friday. In fact, it wasn't over in the least bit.
The Farmers found some extra runs needed to close out their season-opener doubleheader, winning the first game 12-4 and the second 12-0 in five innings on Saturday.
Molokai, a Maui Interscholastic League's (MIL) Division II team, is tied with St. Anthony High School at 2-1.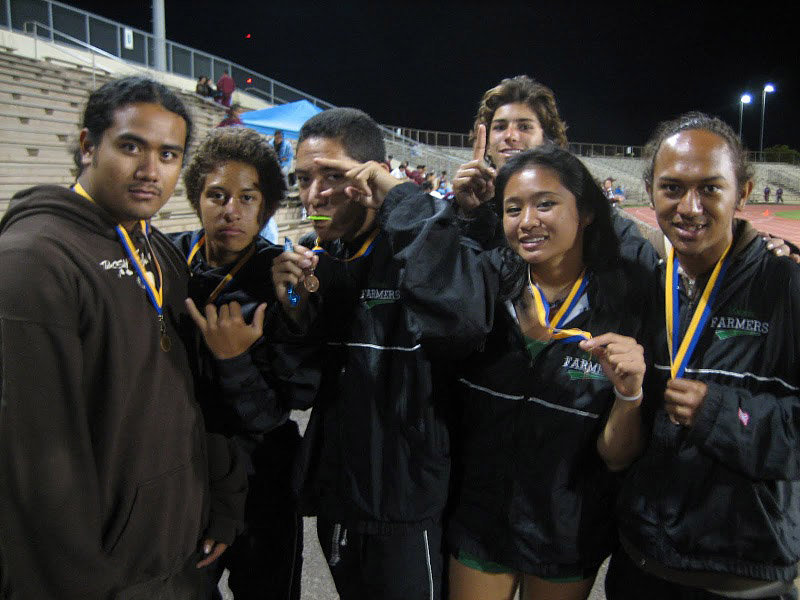 will go to state."
Molokai girls placed sixth overall out of eight teams, earning a total of six points, while the boys placed eighth out of 10 teams with nine points.
Ford said the boys did exceptionally well, even though most other teams are 10 times the size of Molokai's.
Senior sprinter Mahi Kan-Hai advanced to the finals in the 100-meter dash with a time of 12.5 seconds – just one tenth of a second off of state consideration.
Freshman mid-distance runner Akona Adolpho improved from preliminaries to the finals in the 1500, while senior Kaili Levi also reached the finals in shot put and discus.
A highlight for the boys' team was when Hunter-Pawn Kalilikane, Akoha Adolpho, Mahi Kan-Hai and Gaig Yap, whom had never run together before Saturday, earned the fourth-place slot in the 4×100 meter relay, awarding them each with medals.
The track & field team will take a break next week, but will return to face off with its competition at the second MIL Meet April 9 at War Memorial Stadium.