Baseball Finishes Strong
Softball scores triple wins.
Molokai High School's baseball team wrapped up its season last weekend with two wins in its triple-game series against Seabury Hall at Duke Maliu Regional Park – awarding the team second place in the final Division II standings.
The Farmers beat out the Spartans Friday evening by one run, lost by one run the following day, 8-7, and then recaptured the lead in their second Saturday game, winning 18-11.
"It was well played by both teams," said Coach Steve Trout, a former major league pitcher. "We have respect for what Seabury has done, and they have respect for us."
In Molokai's final blowout game on Saturday, the farmers took a 6-0 lead after only one inning, then fell behind 10-7 in the top of the third, only to regain victory shortly thereafter.
"That was a really exciting game," added Trout. "We showed what we practiced."
In the last game of the triple header, Molokai's Ehukai Rawlins scored twice and drove in three runs, while Jubilee Tabilangan gained three runs and a 'runs batted in', and Shaquille Rapanot scored twice and drove in one run.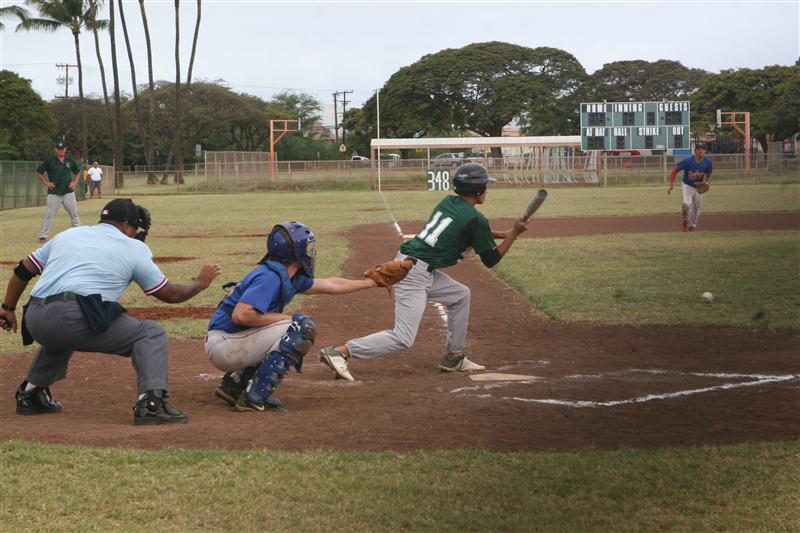 is about the same," Augustiro said. "I'm expecting to see about the same results."