Back in Business
Kalaupapa trail reopens, tours to restart
As Molokai residents and visitors alike rejoice in the opening of the new Kalaupapa pali trail, bridge the mules famous for taking visitors down the winding path are a little apprehensive.

"They're like, what the heck is this?" said Buzzy Sproat, mule trainer extraordinaire for the Kalaupapa Guided Mule Tour. "We need to get them in shape; make sure they can go across the bridge."
After seven months of idling, Sproat said the mules need a little reminding. He and his mule trainers will take the mules over the bridge, and up and down the trail more than 20 times to make sure they're comfortable again.
Previously hosting up to 75 riders a week, the world-famous Molokai Mule Ride Company was sent into a tailspin of financial woe when a landslide took out Bridge No. 2 on April 13.
Co-owner Roy Horner said the National Park Service (NPS) sometimes employed the mules, and mule trainers, to help out a business reliant on that bridge.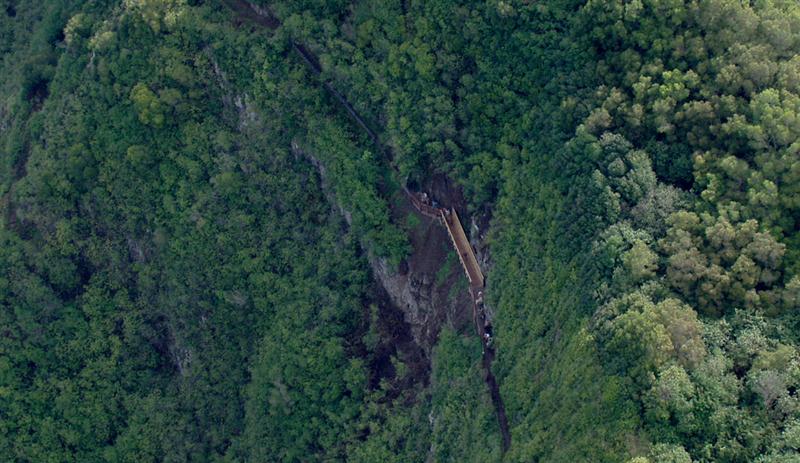 "We're very happy the trail is finally open," he said. "This was the number one trail project in the western U.S. because of the importance of its connection" between topside and the peninsula.
"I apologized for the long delay, but we've ended up with a fantastic end result," he said.
By December, the tours plan to for their businesses to be back up and running as usual.
"We are looking forward to continuing to give people happiness and joy each day…To have them feel the spirit of Kalaupapa," Horner added.