Autopsy Released on Manalili
Cause of death determined.
Rupert Manalili, 44, was a recent arrival to Molokai when he passed away on December 29, 2009. His recently released autopsy reported cause of death to be accidental drowning. Detective Santiago, the officer in charge of his investigation, said there was no evidence of foul play and the investigation has been closed.
"He had some injuries [on his hands] consistent with being facedown and making contact with the reef," Santiago said. "None was significant" to cause of death.
Manalili was found by two passersby on the morning of December 30 at Papohaku Beach. Santiago said by the time medical help arrived, Manalili was already deceased.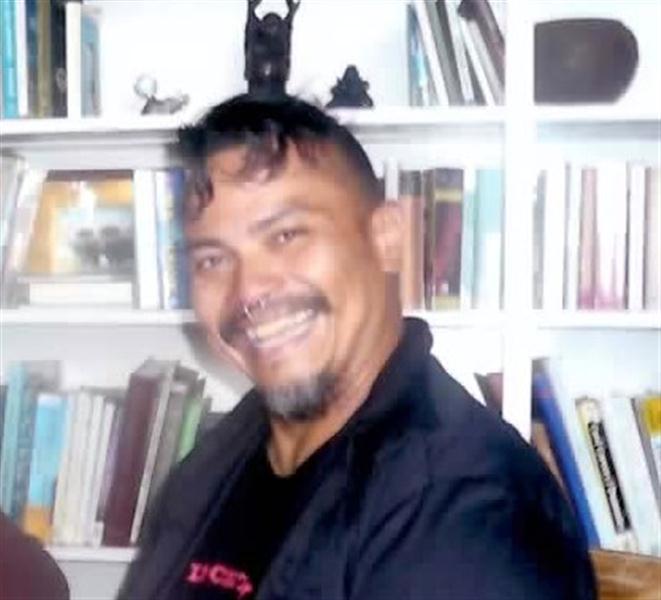 Manalili was born in Lakewood, Washington, and lived Massachusetts, New York City, and Colorado before living in Molokai. His travels took him to the Philippines, Japan, Maine, Paris, San Francisco, and Caribbean before visiting the Hawaiian islands.
He made friends on Molokai and decided to move to here in September 2009.
He mostly worked as a chef, including a stint at Paddlers Inn. Friends and family gave him a Hawaiian memorial service on January 8, 2010 at One Ali`i Park, and his ashes were scattered at Mo`omomi Beach.
The Manalili Family wishes to express sincere gratitude and appreciation to Auntie Snooky, Uncle Jesse, Scarlett Ritte, Kalae Tangonan, Kathy Lapinski-Kennedy, Joe Kennedy, and Jaime Ronzello, for their friendship, kindness, unfailing love and assistance in helping with the lovely memorial service as well as the spiritual send off during the spreading of the ashes at Mo`omomi Bay. Molokai Island is a bittersweet experience for Rupert's family.