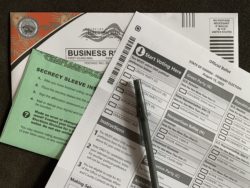 By Catherine Cluett Pactol | Editor
Are you a registered voter who's already received your ballot in the mail? Are you a Molokai resident who's never voted before? Either way, vote! Now is the time to participate in this important part of community-building to voice your preference for candidates who align with your values and vision for the future. Along with candidates statewide, six Molokai residents appear on the ballot running for key seats in this election.
Overview: The primary election is held to nominate candidates who will represent each political party in November's general election.
What: 2022 Primary Election
When: If you are already a registered voter, you already received your ballot in the mail and can mail it back now.…