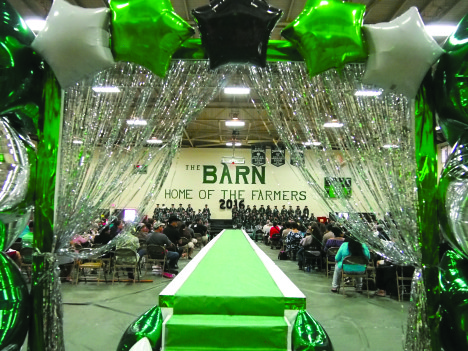 By Catherine Cluett Pactol
Twelve percent of this year's 73 Molokai High School graduates were valedictorians and 33 percent have already earned college credits.
"This is unprecedented," said Principal Stan Hao. "This is the most [valedictorians] we've ever had. In farming terms, we have a bumper crop of really smart kids."
In the high school's graduation ceremony for the class of 2016 last Friday, student accomplishments were honored, songs were sung, tears were cried and Farmer pride was on display.
Members of the class of 2016 helped the school claim four MIL team championships in football, girls basketball, baseball and boys volleyball, as well as individual champions in wrestling, track and field and judo, according to Hao.…