Aunty's Corner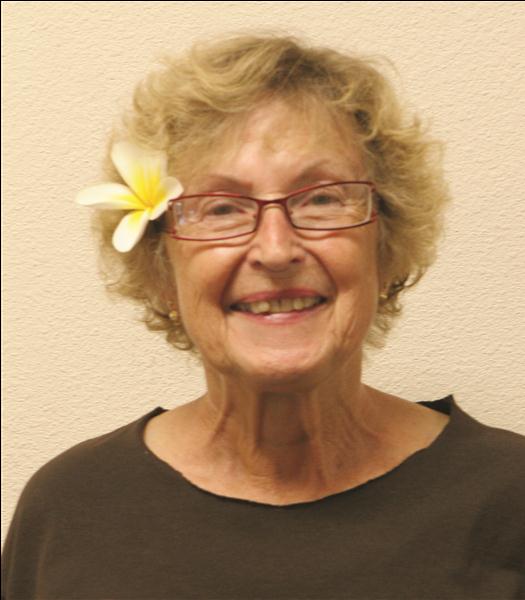 Aloha, Aunty here again.
I am off on a 10-day excursion to Maui for a Keiki Hula Competition at Ka`anapali Beach Hotel, and then on to Honolulu for a three-day Hula workshop at the Waikiki Hula Conference. I am so excited about this but I forgot all about Thanksgiving so that I must rely on my helpers at Home Pumehana. The Hui at Home Pumehana is working very hard for our annual Thanksgiving Dinner on Nov. 23. There are several churches preparing the dinner for us. I wish to thank them greatly for their wonderful Aloha to us. They are: Molokai Baptist, Kaunakakai Baptist, Calvary Chapel, and Ka Hale La`a Ierusulama Hou. I also want to make sure that I thank very publically my helpers: Grace, Carolyn, Aunty Didi, Mary, Rosie, Amy and Joanna. Especially Mary, she is really stressing over my being gone, but I know that I am leaving this in their very capable hands. I also wish to thank Jersula and her staff at Home Pumehana for all the help that they give when we put on these events. They are wonderful.
My teammates and I did a great presentation for our final exam if I do say so myself. If you want to see our presentation stop by the office and I'll show it to you.
I am excited because my granddaughter, Jasmin is coming for Thanksgiving. She is a second year veterinarian student. I am trying to talk her into coming here when she graduates but so far she's looking at the east coast to work with large animals. She is a champion barrel racer. When she and her brother were little they won so much money they had to pay taxes. Can you tell I'm a proud tutu?
Well, this is all for now. Much aloha to you all.
A hui hou, Aunty Kapua