Aunty's Column
By Kathy Templeton
Aloha Aunty here. My friends and I took Aunty Panana to Coffees of Hawaii for her 85th birthday a few Sundays ago. She was bedecked out in all kinds of lei and was even coaxed to come up and do Puamana. She's been dancing since she was five years old. Thanks to Rose who has a beautiful arbor of Jade pua. Never having made a Jade lei before, it turned out pretty good if I do say so myself.
Last week my other niece, Maile, and grand-niece, Kekupu, are here along with Maeve, the nanny for the great ihu ohe hula workshop. I hope that you all were able to attend. My sister gave her daughter, Maile, the task to teach this mele so that it does not die. It is a very rare mele.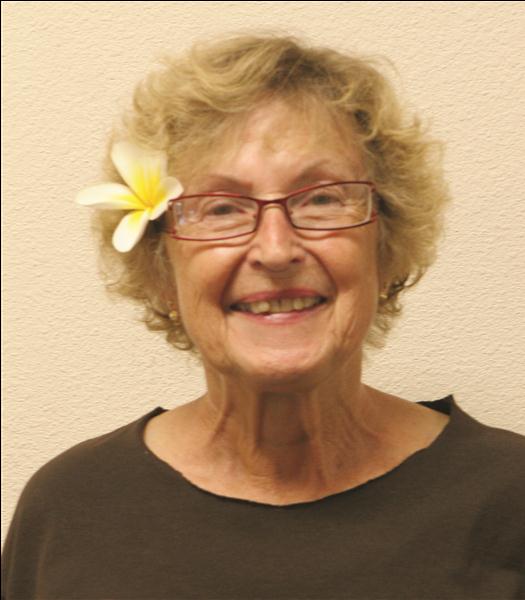 and had a beautiful purple pua in her hair. I told her how beautiful she was and she gave me her pua. Mahalo my dear, you truly are beautiful.
I had to go into NAPA next door to pick up something for my window washer for my car. I'm always so intimidated to go in there because all the guys in there know what they are doing and I don't, but Charles who works at the desk is so cool. He helps me and I don't feel really overwhelmed. Mahalo plenty.
Woo hoo to Todd and Noe for the birth of their beautiful son, Kauluwai. He weighed 9 lbs 4.5 oz and was 21 inches long. Dad and mom are doing well. We are waiting anxiously to see this beautiful boy. Grandma Nan said he is beautiful!
Love, laughter and malama pono, Aunty